In Texas, the frigid temperatures of February are in the past. However, the repercussions from the bitter cold will linger for months to come as millions are feeling the storm's domino effect.
First, the Texas winter storm caused millions of people to lose power and heat for an extended period. Next, the subfreezing weather caused pipes in their homes to freeze and burst. Then came the flooding water. As people worked to repair the damage (and clean for mold), they were hit with utility bills that had skyrocketed due to the storm's demand on the state's power grid.
Meanwhile, businesses and industries such as Texas' agriculture also took a hit. Dairy farmers were forced to dump gallons of unpasteurized milk for days in a row. Processing plants were left without power, and packing houses were shut down with machinery cut off from electricity and employees unable to make their shifts.
All in all, experts believe the Texas winter storm has the potential to exceed the $125 billion in damage that occurred just four years ago from Hurricane Harvey.
Since President Biden declared the Texas winter storm a major disaster, the Federal Emergency Management Agency (FEMA) has approved more than $56 million in emergency aid to more than 18,000 Texans. The numbers are expected to grow substantially. 
However, receiving aid is not always easy, especially now. Many people were already struggling due to the pandemic and from previous natural disasters in Texas. Although the desire to request help is there, the capability of advocating for oneself may not be.
In an article for Slate, journalist Amal Ahmad explained it this way, "On top of everything, we're in a pandemic. We're in a situation where it's dangerous to go to a shelter, where people are worried about their health, where they're underemployed or unemployed. There are all these issues just happening all at once. But (storm damage) is in all 254 counties of this state. So in addition to the individual toll that's going to take, now, you also have things like supply chain shortages and a lack of plumbers who are available to come out and fix things for people. The scale of this is certainly unprecedented."
In addition to dealing with the aftermath of the winter storm, victims have also realized they must be cautious of fraudulent activity and fend off scam artists aiming to take advantage of their plight. For example, just a few days after the storm, the Electric Reliability Council of Texas (ERCOT), the state's power grid, warned residents about a scam circulating on social media that asked customers to text their private account numbers. Along with that, local utility companies have been warning residents of potential scam calls by people posing as representatives asking customers for personal information. 
Helpful Resources For Winter Storm Recovery
If you are still struggling with the effects of the Texas winter storm, below is a list of information and websites that may help speed up the recovery process and keep you safe from those seeking to take advantage.
Federal Emergency Management Agency (FEMA)
With President Joe Biden's major disaster declaration, FEMA can provide funding for temporary housing and low-cost loans to cover uninsured property loss and other programs to help individuals and business owners recover from the disaster. It can provide financial assistance for "necessary expenses and serious needs directly caused by the disaster" like fuel for heat, cleanup items, and damages to essential household items, among other necessary expenses determined by the agency. Texans interested in receiving FEMA disaster assistance must apply through disasterassistance.gov. Those without internet access can call FEMA at (800) 621-3362.
Residents must first file claims through their existing insurance policies before requesting FEMA aid and can't receive disaster and insurance assistance for the same damages. Having this done on the front end will save time for everyone. 
Repairing plumbing and broken pipes
When hiring a plumber, visit the Texas State Board of Plumbing Examiners to look up Texas plumbers and potential disciplinary action. Due to the winter storm disaster, Governor Gregg Abbott has made some temporary changes to state plumbing license regulations in order to offer broader plumbing support to the citizens.
Help for small businesses
The U.S. Small Business Administration (SBA) is offering low-interest loans to small businesses in areas where a disaster has been declared. The SBA helps "eligible small businesses and nonprofit organizations with working capital to help overcome the economic injury of a declared disaster." It also offers home/personal property loans and more.
Assistance for farmers
The U.S. Department of Agriculture (USDA) offers various programs for farmers, ranchers, and businesses that have been hard-hit by natural disasters. 
Insurance resources
TexasWatch, a non-profit citizen advocacy group, has a list of online resources with tips for surviving the storm, as well as vital information on recovery and filing an insurance claim. The Texas Department of Insurance has a list of tips on best claim practices, avoiding fraud, and choosing a contractor.
Fraud and price gouging
The Texas Attorney General's Office has information on common disaster and emergency scams. If you suspect price gouging or other fraudulent activity, you can file a complaint online or call the Consumer Protection Hotline at 1-800-621-0508. FEMA also has helpful information on how to be protected from fraud during a disaster.
Food banks
Feeding Texas, the largest hunger-relief organization in the state, has an online list of places where people can receive food and other resources across the state. 
The road to recovery from the devastating winter storm will be a long one. Know that the Cochran Firm Texas is here for you. If you have any legal questions regarding injuries or damages suffered during the 2021 winter storm in Texas, fill out our contact form, use our online chat, or call us at 1-800-843-3476 for a free consultation.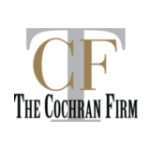 At Cochran Texas, we understand that needing legal help can be scary.  It doesn't have to be. We are a trusted leader in the legal profession and in our community. We know you are more than a case number. We get to know you as a person.  This allows us to offer a balanced and thoughtful approach to giving you the best possible legal representation. Our mission is to protect the legal rights of ALL people in our community. No matter your race, gender, background or income level you have a right to skilled legal help. Call us at 800-843-3476.