Summer vacation time is here, and for many Americans, that means hitting the road.  They spend a great amount of time planning their trip, reserving hotel rooms, and packing, but many neglect one very important consideration: their vehicles.
According to one quarterly survey of U.S. motorists, more than seven out of 10 Americans are planning a road trip, but many don't make sure their cars are road ready, mechanically speaking. Here are some important considerations to make before you head for the mountains, the beach, or a favorite national park:
Check Your Tires
As the weather warms up, it's important to have a professional check the inflation of your tires, and also your tread thickness. Tires are legally worn out at 2/32" of remaining depth, according to a USA Today report, meaning that if you can shove an inverted penny into the tire's main groove in the middle of the tread and see the top of Lincoln's head, it's time to get your tires replaced. You should also make sure your spare tire is properly inflated and your jack is not defective.
Perform Scheduled Maintenance
Before you embark on your road trip, make sure you perform some routine maintenance on your vehicle. At the very minimum, you should get your oil changed and fluid levels checked, but for extra precaution, you should schedule a tune up and potentially replace your windshield wipers, change your air filter, check your brakes, flush your coolant, make sure all your lights work, and check your battery.
Pack an Emergency Kit
Nobody likes to think about bad things that could happen while on a road trip, but unfortunately, emergencies happen whether you're on vacation or not. You should take an emergency kit with you that includes first-aid materials, a flashlight, jumper cables, a fix-a-flat kit, extra fuses, tools like a screwdriver and a wrench, bottled water, and some healthy snacks to tide you over should you get stranded in a remote area.
If you sustain a personal injury while on a road trip, contact an experienced personal injury attorney for assistance.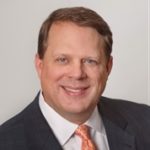 A trial lawyer for over 20 years, Bryan Pope is dedicated to fighting for justice while defending the rights of his clients. Bryan's influence often goes further—helping clients to navigate life-altering events and overwhelming grief. In addition to other areas of practice, Bryan specializes in helping sufferers of CRPS/RSD—a debilitating condition in which his in-depth knowledge enables him to lecture to other lawyers around the nation while also serving as a current chair for a CRPS/RSD organization.