As a general rule, employers have a legal duty to keep the workplace safe and free from the threat of injury. This duty includes an obligation to provide the proper equipment to get the job done safely. The Occupational Safety and Health Administration (OSHA) also imposes standards upon employers that require them to provide a safe work environment.
What is Workers' Compensation?
Workers compensation is an insurance policy administered by the workers' compensation boards of individual states. Under federal workers' compensation law, benefits are available to a worker who is hurt on the job, and no proof of fault needs to be made for benefits to be paid. All that needs to be established is that the injury occurred on the job and is connected somehow with the work the employee performed.
Can I Sue My Employer Instead?
Texas is the only state in the U.S. that does not require employers to carry workers' compensation insurance. But if an employer chooses not to purchase such coverage or discontinues it and one of their employees suffers a work-related injury, the injured person may have a right to file a personal injury claim, even if the employer agrees to pay for the employee's medical care or part of their lost wages.
Personal injury lawsuits are not limited to any specific class of people, and anyone who is injured due to the negligence of another may bring a personal injury lawsuit. But in order to recover damages, the injured party must prove that another person was at fault, or negligent, and caused his injury. He must also show proof of the amount of damages that resulted from the injury.
Several studies have found that fewer than 40 percent of eligible workers actually apply for workers' compensation benefits, even if they are available to them. According to OSHA, many workplace injuries go unreported, and the actual number of workers injured each year is likely to be much higher than federal estimates.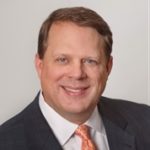 A trial lawyer for over 20 years, Bryan Pope is dedicated to fighting for justice while defending the rights of his clients. Bryan's influence often goes further—helping clients to navigate life-altering events and overwhelming grief. In addition to other areas of practice, Bryan specializes in helping sufferers of CRPS/RSD—a debilitating condition in which his in-depth knowledge enables him to lecture to other lawyers around the nation while also serving as a current chair for a CRPS/RSD organization.