According to the U.S. Occupational Safety and Health Administration (OSHA), one out of 10 construction workers are injured at work sites each year, most often from falls, which are the leading cause of deaths in the construction industry.
If you're a construction worker who suffered an injury at a worksite, here are four things you should do as soon as possible:
Seek Medical Attention
When you're injured at work, particularly if the injury is severe, you should seek immediate medical attention. There is no other way to determine whether or not you may have a serious or even life-threatening injury.
Report the Incident to Your Employer
Once you see a doctor, you should report the incident to your employer so that they can file a First Report of Injury or Illness (forms are usually available from your state's department of labor, insurance or financial services) with the workers' compensation carrier, if this has not already been done. Your employer should set up a workers' compensation claim as soon as possible so that you will be able to schedule a follow up visit after your initial medical treatment and schedule further treatment, if necessary. You should also request a copy of your incident report and review it for any inaccuracies.
Keep a Journal
It is usually in your best interests to maintain a journal that contains all your medical records and has information about your symptoms, doctor visits, time off work, and any discussions with others regarding your injury.
Speak to an Attorney
You should also speak with a personal injury attorney to ensure that your workers' compensation claim is being handled properly and you are receiving all the benefits that you may be entitled to. Your attorney can also advise you as to whether or not you could potentially file a third party claim to obtain additional compensation.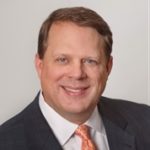 A trial lawyer for over 20 years, Bryan Pope is dedicated to fighting for justice while defending the rights of his clients. Bryan's influence often goes further—helping clients to navigate life-altering events and overwhelming grief. In addition to other areas of practice, Bryan specializes in helping sufferers of CRPS/RSD—a debilitating condition in which his in-depth knowledge enables him to lecture to other lawyers around the nation while also serving as a current chair for a CRPS/RSD organization.