We all hear the jokes and the stories about HMO plans – they're expensive, unpopular, and many people find them a pain to deal with. Well, a recent jury verdict in Illinois will do nothing but reinforce many beliefs about HMOs.
A health maintenance organization hired by the government to provide coverage for the poor in Illinois will have to pay damages of $144 million for discriminating against pregnant women and other potentially high-risk patients, a federal jury in Chicago decided Monday.
After two days of deliberations, the jury found that Amerigroup Corp. and subsidiary Amerigroup Illinois sought to fatten their profits off Medicaid dollars paid into their plans by signing up healthy clients and intentionally avoiding those who had health issues.
According to an article in the Chicago Tribune, the original award was $48 million, but under the federal False Claims Act it will be tripled to $144 million in what amounts to a major victory for federal and state prosecutors.
Amerigroup, which no longer operates in Illinois, runs managed-care plans that, because of restrictions on doctor and hospital choices to their networks, are a cheaper alternative to fee-for-service Medicaid. Medicaid is jointly funded by the state and federal governments, which have supported the creation of such HMOs to save money.
Prosecutors said they also will seek almost $200 million more in penalties from the Virginia Beach, Va.-based company because it filed more than 18,000 false claims with the state. "The verdict will both reimburse the State of Illinois for the money Amerigroup obtained illegally and punish Amerigroup for their unconscionable conduct," Atty. Gen. Lisa Madigan said in a prepared statement.
Whistleblower and former Amerigroup executive Cleveland Tyson, meanwhile, stands to reap $21 million to $36 million for bringing the suit. Tyson was fired from the company in 2002 before filing a federal suit that accused Amerigroup of filing false Medicaid claims with the state.
His attorneys, Frederick Cohen and David Chizewer of Goldberg Kohn, said the verdict sends a strong message to companies that would defraud government. "Government health-care systems are especially vulnerable to fraud because they are so complex, and whistleblowers provide an invaluable service in protecting our tax dollars from dishonest companies," Cohen said. From 2000 to 2003, Amerigroup collected $243 million in Medicaid money while assuring the Illinois Department of Public Aid that it was offering care to eligible applicants without regard to their health status.
Those assurances were a fraud, charged Assistant U.S. Atty. Samuel B. Cole and Assistant Atty. Gen. David Adams. "The evidence unequivocally established that Amerigroup intentionally turned its back on pregnant women and people suffering from serious medical conditions," Madigan said. Amerigroup trained its marketing representatives to avoid people who faced high medical bills and had a policy of "cherry-picking" healthy clients, according to testimony and documents presented during the month-long trial.
Under the Medicaid compensation system, the company pocketed more money if it paid out less in medical bills. A series of e-mails and statements from Amerigroup executives were key elements of the plaintiffs' case.
In a 2001 e-mail shown to the jury, Amerigroup Illinois' director of medical management told managers, "Please keep up the good work with the marketing reps of not trying to sign up pregnant women." In another e-mail, the executive said the company had continued to build experience in not signing up pregnant women or people from areas where drug abuse was prevalent.
Another Amerigroup executive said in a sworn statement that it was always his policy "to go after the healthies," prosecutors said. Dwight Jones, Amerigroup's corporate representative at the trial, acknowledged on the stand that a large drop in the number of pregnant women the company had as clients was due to an active effort to avoid signing them up in the first place, Cohen said.
Amerigroup's attorneys argued, meanwhile, that the company never discriminated against pregnant women or people with health problems. Lead defense attorney Dan Voelker said the company did attempt to reduce its enrollment of women in their third trimester of pregnancy. But he argued that was to ensure the women weren't forced to switch doctors because they switched health plans.
The defense presented evidence it said showed Amerigroup was always honest with the state about its marketing practices. Amerigroup spokesman Kent Jenkins Jr. said the company will appeal the verdict. "We think that during the course of the trial there were errors that led the jury to consider information that was inaccurate, incomplete and misleading," Jenkins said.
He declined to elaborate, saying it will be a matter for appeal. "Our lawyers feel we have a very strong case in the appeals court," he said. Jenkins said day-to-day operations at the company will continue normally despite the large amount of the verdict. "We have the financial wherewithal to do what we need to do," he said.
Amerigroup has not done business in Illinois since August, but continues to provide Medicaid-based HMO services in nine states.
Amerigroup had $2.3 billion in revenue last year and estimates revenue of $3 billion for this year, Jenkins said. Amerigroup shares closed up nearly 2 percent Monday at $35.41 in trading on the New York Stock Exchange.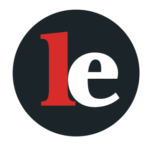 The Legal Examiner and our Affiliate Network strive to be the place you look to for news, context, and more, wherever your life intersects with the law.