Texas is currently one of only 15 states that still require safety inspections for vehicles, but Senate Bill 1588 would have eliminated that process, saving drivers valuable time as well as $7 per vehicle per year.
The bill was sponsored by Sen. Don Huffines (R-Dallas), who maintained that safety inspections do nothing to make roads safer. Other large states like California, Illinois, and Florida have dropped such safety inspections, and the federal government has not required them since 1976. "A wide range of studies confirm that inspections aren't about safety. Instead, it's clear that they're simply an unjustified tax on Texans' time and money," he was quoted as saying in a press release. According to a Senate study, more than 500,000 vehicles didn't pass safety inspection in 2014 and 2015.
In 2015, the Government Accountability Office (GAO) studied 15 of the 16 states that still had vehicle inspections in place and concluded that there is no conclusive proof that such inspections do or don't keep roads safer. Because it couldn't reach a definitive answer on inspection effectiveness, the GAO's only recommendation was that the National Highway Traffic Safety Administration (NHTSA) be more open to states requesting assistance or information with inspection programs.
With this in mind, SB 1588 was approved 24 to 7 by the Texas Senate on May 4, and was to be considered by the House Transportation committee. If it was to be approved, the measure would end testing for things like properly operating horns, brakes, brake lights, headlights, and seatbelts — although commercial vehicles would still have been required to pass safety inspections; and emissions inspections would still be required in the state's most highly populated counties.
Unfortunately, the bill never made it out of the House, as state congressmen did not get a chance to vote on it before an end drew to Texas' 85th legislative session on May 29th, 2017. Underway for 140 days, state lawmakers made little more than a dent in the over 1,000 proposed bills, one of which was SB 1588. Hopefully this important piece of legislation will be revived in 2019 when Texas representatives meet again.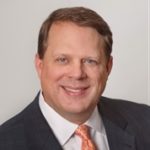 A trial lawyer for over 20 years, Bryan Pope is dedicated to fighting for justice while defending the rights of his clients. Bryan's influence often goes further—helping clients to navigate life-altering events and overwhelming grief. In addition to other areas of practice, Bryan specializes in helping sufferers of CRPS/RSD—a debilitating condition in which his in-depth knowledge enables him to lecture to other lawyers around the nation while also serving as a current chair for a CRPS/RSD organization.