Keep in mind that Louisiana's neighbor to the West, a little state known as Texas, has a cap on non-economic damages (i.e., all of the pain and suffering that one has to endure for a lifetime as a result of a serious injury or loss of a loved one) of $250,000 or $500,000 (depending on the number and type of Defendants involved in the lawsuit). Although the Texas legislature decided that $250,000 was enough to compensate victims, Louisiana's Appellate Courts seem to think otherwise for their state.
Louisiana's $500,000 cap on medical malpractice damages, passed 31 years ago, was ruled unconstitutional because it no longer provides "an adequate remedy" to patients, the 3rd Circuit Court of Appeal in Lake Charles ruled Wednesday in a 3-2 decision.
According to an article in the Baton Rouge Advocate, the $500,000 cap from 1975 is worth around $146,435 to $160,000 in today's dollars, according to evidence presented in the original case and an affidavit filed in 2003, the ruling says. The cap would have to be raised to $1.6 million or $1.7 million, based on figures presented during the original trial.
"In either case, we find the current $500,000 cap fails to provide an adequate remedy to today's severely injured plaintiffs, and thus, is unconstitutional. …," the ruling says.
"Obviously, we're really disappointed by the ruling," said Sue Chopin, a spokeswoman for Lammico, the state's largest medical malpractice company. "Ultimately, what it's going to do is limit access to health care for Louisiana citizens."
The ruling sends the wrong message to health-care providers and insurance companies at a time when the state is trying to rebuild and bring people back to Louisiana, Chopin said. Doing away with the medical malpractice limit is not an incentive for doctors to come to Louisiana.
However, Oliver J. Schrumpf, the attorney representing the Arrington family in its lawsuit against Galen-Med Inc., said there is no evidence that bigger awards mean the state will lose doctors and that malpractice rates will skyrocket.
An affidavit by the director of the state Board Of Medical Examiners, which was introduced in this case, says the number of doctors in Louisiana has risen every year for four decades, Schrumpf said.
"Insurance companies use this argument to sell more insurance and to raise rates," he said.
Malpractice rates are going to go up regardless of who wins the lawsuit, which will now be argued before the state Supreme Court, Schrumpf said.
Joanne Doroshow, co-founder of consumer watchdog Americans for Insurance Reform, said "a ton of evidence" shows that there is no correlation between malpractice caps and malpractice insurance rates.
"The rate activity in the states with caps is the same as in states without caps," Doroshow said.
Malpractice insurance rates have more to do with the economy than anything else, according to the Consumer Federation of America. Insurers' gains or losses on the investments they make with premium dollars from customers are one of the biggest factors in insurance rates.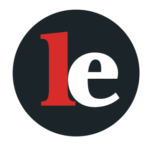 The Legal Examiner and our Affiliate Network strive to be the place you look to for news, context, and more, wherever your life intersects with the law.