A huge explosion this morning at the Magnablend chemical plant in Waxahachie, Texas caused a massive fire which created a potentially dangerous situation for the area around the plant. According to preliminary reports from the Waxahachie fire chief, the explosion was caused by a bad reaction to the mixing of chemicals. The plant is a custom chemical manufacturing and blending plant that also packages chemicals.
Toxic fumes from the clouds of billowing black smoke contained contaminates which were potentially dangerous to inhale or to be exposed to the skin. A nearby elementary school and other buildings and homes were evacuated due to the safety concerns.
There were at least 85 employees working at the plant at the time of the explosion and it is still unknown if there are any injuries, although initial reports indicate that all of the workers may have made it miraculously out of the plant just in time to avoid serious injury or death. OSHA inspectors were on their way to the scene this afternoon.
Big fires and explosions at chemical plants usually do not happen without a violation of some type of workplace safety rule. There have been other similar type explosions in chemical facilities in Texas and all over the country which have resulted in serious injuries and loss of life due to major safety violations.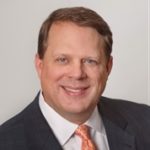 A trial lawyer for over 20 years, Bryan Pope is dedicated to fighting for justice while defending the rights of his clients. Bryan's influence often goes further—helping clients to navigate life-altering events and overwhelming grief. In addition to other areas of practice, Bryan specializes in helping sufferers of CRPS/RSD—a debilitating condition in which his in-depth knowledge enables him to lecture to other lawyers around the nation while also serving as a current chair for a CRPS/RSD organization.