We've all heard the argument: "If greedy families and patients would stop suing, then everyone's medical bills would decrease." Let's set aside the fact that medical errors are a leading cause of death in the U.S. Let's instead look at one of the factors which is actually causing YOUR medical bills to skyrocket.
Employers and consumers are paying billions of dollars more a year for medical care to compensate for imbalances in the nation's health care system resulting from tight Medicare and Medicaid budgets, according to Blue Cross officials and independent actuaries.
A new study commissioned by Premera Blue Cross, based in Seattle, has found a rapid acceleration in higher costs to private payers in Washington State, for example, as hospitals and doctors grapple with constraints in the federal health insurance programs.
Accordin to an article in the New York Times, the study found that in 2004, the most recent year for which full data are available, hospitals in Washington State charged an additional $738 million — or 14.3 percent of their revenue — to private payers to make up for Medicare and Medicaid underpayments. Similarly, doctors shifted $620 million, or 12 percent, said John Pickering, an actuary at Milliman Inc., a consulting and actuarial firm that conducted the study.
A similar Milliman study in California for 2004 said that health plans and consumers paid an additional $4.5 billion for hospital care in that state to compensate for Medicaid and Medicare constraints. Milliman's California study, commissioned by Blue Shield of California, did not include physicians' charges.
Will Fox, a Milliman actuary, said California hospitals had been hit particularly hard by Medicare payment policies in the last few years, "and there is no reason to think this has let up."
Other research has come to similar conclusions across the country. Unpaid hospital bills, largely for the uninsured, are costing about $45 billion nationally a year and adding about 8.5 percent to the cost of health insurance for those who do pay, said Kenneth E. Thorpe, a health care economist at Emory University.
Employers said the rising cost trends were, in turn, adding to the growing numbers of people without insurance. And when those people check into hospitals, they generate even higher costs for those employers and consumers who pay insurance premiums.
"This is a serious national problem, and it is only going to get much worse," said Helen Darling, president of the National Business Group on Health, a research and trade group for large employers. "There are more uninsured, the hospitals are inefficient, and every year, Medicare and Medicaid hold down on increases to cover rising medical costs," she said.
Rich Maturi, a senior vice president of Premera, said the report would show "employers and policy makers that they needed to address an unsustainable trend in the growth of cost-shifting." Business leaders, health plans and groups representing hospitals and doctors plan to meet in July to review the report and make policy recommendations.
Although many state budgets are overwhelmed by rising Medicaid costs, health care reforms intended to reduce the ranks of the uninsured that were recently enacted in Massachusetts and Vermont include more state money for Medicaid. Blue Cross Blue Shield of Massachusetts and Partners Healthcare, the largest hospital group in Boston, jointly supported the Medicaid increases.
"That was a real-world example of hospitals and insurers seeing that the had common interests," said Paul Ginsberg, a health economist who is president of the Center for Studying Health Systems Change, a nonprofit research group in Washington.
Hospitals across the country lost money on Medicare patients in 2003 after at least six years of declining profit margins, according to the latest report by the Medicare Payment Advisory Commission, which advises Congress and federal officials.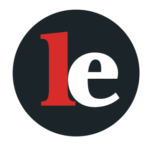 The Legal Examiner and our Affiliate Network strive to be the place you look to for news, context, and more, wherever your life intersects with the law.