We've all heard those horrible medical malpractice stories before. Could they possibly be true? Do doctors really leave things in their patients after surgery?
The answer is a resounding YES.
I pulled up a few stories off of Google the other day and found this one, which had even me saying "wow".
Robert Ricketson was found responsible for medical problems that Arturo Iturralde suffered at the Hilo Medical Center in 1996. Following an operation on Iturralde in 2001, Ricketson discovered that he was missing titanium rods that were a part of Iturralde's surgery. Here's where it gets crazy:
Despite the fact that a nurse warned him several times, Ricketson decided to use the shaft of a medical screwdriver in place of the titanium rod. He did this in spite of the fact that a replacement titanium rod would have been available within 90 minutes. A week later, the screwdriver broke and Iturralde was rushed into another operation and then another after that. Iturralde would later die in 2003 from health complications brought on by the surgeries.
Amazingly enough, Ricketson did not even have malpractice insurance and had to serve as his own attorney at the trial. Things didn't go well for him; he ended up owing almost $5 million in damages. Hilo Medical Center was also ordered to pay $770,000 in damages, although some people wanted to punish the hospital even more.
And get this: Ricketson was suspended from practicing medicine in both Oklahoma and Texas for alleged drug use before coming to Hawaii, however, the hospital decided to give him credentials anyway!
Medical malpractice happens more often than you would think. What would you do if something like this were to happen to you?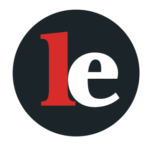 The Legal Examiner and our Affiliate Network strive to be the place you look to for news, context, and more, wherever your life intersects with the law.