Some medical experts now believe that medicated patches, used by over 12 million people for a range of ailments, can become unsafe when heated by exercise, soaking in a hot tub, or even a high fever. In November, the FDA issued a warning about birth-control patches after studies showed that women using them had 60 percent more estrogen in their blood than those on the pill, giving them a higher risk of potentially fatal side effects. As a result, the FDA said on Thursday that it was launching "an exhaustive review" into the safety of patches themselves, and to see whether new labeling would be necessary.
In an recent article in the Kansas City Star, it was stated that in the last 25 years, patch medications have morphed from a simple motion-sickness drug to more than 30 different prescriptions used by 12 million people worldwide for ailments ranging from bladder control to heart disease.
Yet even as companies market more and more versions – the first antidepressant patch was approved last week – medical experts worry that patches are unsafe when heated, whether from a high fever or from soaking in a hot tub.
"Most people don't realize that heat is going to increase absorption rates, even to toxic levels," said Michael Cohen, director of the Institute for Safe Medication Practices, an industry watchdog in Huntingdon Valley. "It's something patients should be warned about."
The experts say that heat increases the absorption rate on patches, sometimes with fatal consequences.
These patches work primarily the same way: The drug seeps through the skin into the bloodstream, and increased blood flow causes the body to absorb the drug faster, said Bozena B. Michniak, who studies transdermal patch delivery at the Center for Biomaterials at Rutgers University's Piscataway campus.
But not all hot patches will necessarily cause harm.
"It depends on the drug and the patch," Michniak said. "We could all say there will be an effect and absorption rate will increase, but how much? Many factors play a role."
The problem is most evident with the fentanyl patch, which is 100 times more potent than morphine. Since it was introduced in 1990, the drug has been linked to 120 deaths, the FDA reported.
FDA officials say that as few as 1 percent of all serious side effects are reported to the agency. Its database does not give details about the cause of death. The agency has been criticized, most recently in the recall on the arthritis pill Vioxx, for not paying attention to problems early on.
Whether a drug comes in a patch or not, the FDA does not say how many deaths should trigger an investigation or a recall. In 2000, the agency pulled the diabetes drug Rezulin after it was tied to 63 liver-failure deaths. Lotronex, a drug for irritable bowel syndrome, was recalled after it was linked to five deaths.
In 2004, patches overall were cited as the primary cause of death in eight cases, including two teens on birth-control patches, according to an Inquirer analysis of an FDA database.
In 2003, three people died, including a 45-year-old man and a 58-year-old woman on fentanyl pain patches.
Both years, the patch was a primary suspect in at least 30 cases in which patients were hospitalized, disabled or left with a life-threatening complication.
"The problems are real, they're happening and they're underreported," said Cohen, who sits on the FDA's Drug Safety and Risk Management Advisory Committee. "It's possible for people to get hurt."
The FDA database, the Adverse Event Reporting System, is based on mandatory reports of all kinds of drug reactions from pharmaceutical companies and voluntary data from doctors and hospitals. The data do not include whether heat was a factor in the problem, but mention the name of the drug, and whether it was a primary, secondary or concomitant factor in the incident.
The FDA database does not indicate with certainty that the suspected drug caused a reaction. and does not include final investigation results.
Studies as early as 1986 showed that heat can double the rate at which the body absorbs medication, but there were no public warnings until 1994.
That came after the death of a 36-year-old Montgomery County, Pa., man.
Kurt Hophan was given a fentanyl pain patch after a back injury. He went to his bedroom at his mother's house in Glenside and fell asleep with a heating pad and an electric blanket.
"When the heat from the pad and the electric blanket came into contact with the patch, the amount of fentanyl released into Mr. Hophan's bloodstream was approximately one hundred (100) times greater than the amount prescribed," according to the judge's ruling in a lawsuit filed against the drug's manufacturer by his mother, Elaine Hophan.
He never woke up. He died on March 4, 1994.
In 2001, a jury awarded his mother $5 million in compensatory damages. After an appeal, the case was settled under a confidential agreement, said Stephen Raynes, who represented Elaine Hophan.
The warning appeared three months after Hophan's death. Johnson & Johnson declined further comment.
There's no question that there are benefits to patch medication, and that millions of consumers use patches safely.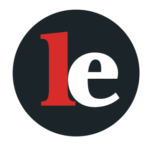 The Legal Examiner and our Affiliate Network strive to be the place you look to for news, context, and more, wherever your life intersects with the law.