When a prescription is needed, there are several places the patient can end up with the wrong medication. The doctor could prescribe the wrong medication in the first place. When you give the prescription to the pharmacy, the person taking the prescription could misread the medication's name or dosage or mistype the information in the computer. The pharmacist could misread the information or unintentionally put the wrong medicine in the bottle or give you someone else's medication all together.
Name confusion is among the most common causes of drug-related errors according to an FDA drug risk-assessment expert. Quite a few prescription medications are spelt and sound similar such as the anti epileptic drug Lamictal and the anti fungal drug Lamisil. The extremely high number of this particular error along with the high possibility for severe injury or death prompted the manufacturer of Lamictal, Glaxo Wellcome Inc., to warn pharmacists of the confusion. Epileptic patients receiving the anti-fungal drug Lamisil by mistake could experience continuous seizures. Patients erroneously receiving the anti epileptic drug Lamictal might experience a serious rash, blood pressure changes, or other side effects. This is just one example of thousands of similar sounding drugs that if switched could cause serious injury or death.
In addition to the medical results of a new drug, the FDA now also considers the name of the drug itself to determine the risk of accidentally switching with another. Nevertheless, it is the doctor's and pharmacist's responsibility to ensure patients get the exact medication and dosage needed.
If you have received an incorrect prescription medication or dosage, you may be entitled to compensation for your injuries, medical bills, lost wages and pain and suffering. Contact a medical malpractice lawyer to see if you have a case against the doctor, pharmacist or other healthcare professional.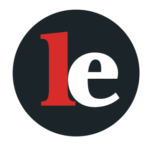 The Legal Examiner and our Affiliate Network strive to be the place you look to for news, context, and more, wherever your life intersects with the law.