As people gathered in Houston on November 5 at NRG Park to see performer Travis Scott, no one expected that Astroworld Festival would be cut short, ending in tragedy. But by the end of the night, nine festival attendees between the ages of 14 and 27 died, and more than 300 were injured. A week later, the youngest victim, a 9-year-old boy, died after being placed in a medically induced coma due to injuries he received at Astroworld Festival.
What should have been a night of celebration quickly turned into a scene ripped from newspaper headlines. As questions continue to be raised, a timeline of events may begin to shed light on how a concert turned deadly.
Astroworld Festival Timeline: Here's What We Know
Astroworld Festival was sold out, with an estimated 50,000 people attending. According to USA Today, this year's festival sold out within an hour of tickets going on sale – without any performers announced. 
It's believed that a crowd surge occurred and caused the injuries and deaths. A crowd surge is when a crowd of people is packed so tight that movement is nearly impossible. While authorities are unclear as to why the crowd surged towards the stage, concertgoers who arrived much earlier than Travis Scott's set shared that many people near the rear of the concert were trying to rush to the front.
As the festival continued, Scott took the stage. The performer has a reputation for concerts that include wild, chaotic energy from the audience. In 2015, Scott pled guilty to reckless conduct when urging fans at Lollapalooza in Chicago to climb over security barriers during his set. These security barriers protect fans, security and performers by controlling the size of crowds.
Astroworld Festival Security Overwhelmed
According to Houston mayor Sylvester Turner, it's too early to determine whether security was adequate. "We had more security over there than we had at the World Series games," the mayor shared with the New York Times. It's believed that there were 505 event security members, 76 off-duty Houston police officers and more than 90 private armed security guards, plus more than 500 on-duty Houston police officers at the festival. Houston Police Chief Troy Finner visited Scott ahead of his performance, communicating that there were "concerns about the energy in the crowd."
Live Nation History of Safety Issues
Concert organizer Live Nation has a history of safety violations, leaving some to wonder if this mass chaos situation at Astroworld Festival could have been prevented. Live Nation and its subsidiaries have been linked to nearly 200 deaths and over 750 injuries since 2006. Occupational Safety and Health complaints and inspections continue to raise alarms about health and safety at concerts organized and promoted by Live Nation. The Houston Chronicle and NPR have combed through court records and health and safety reports, finding a history of safety violations. From 2016 to 2019, Live Nation was cited for ten OSHA violations, while fines were issued for serious safety violations.
Current Astroworld Festival Lawsuits
More than 100 lawsuits have already been filed. Defendants named in the various lawsuits include Live Nation, Apple Music, Epic Records, Travis Scott, rapper Drake who appeared for a guest performance during Scott's set, Scott's record company Cactus Jack Records, the production company Scoremore LLC, show producer Sascha Stone Guttfreund, Tristar Sports & Entertainment Group, ASM Global which manages the park where Astroworld Festival occurred and Harris County Sports and Convention Corporation which owns NRG park. 
Several lawsuits have been filed on behalf of those injured during the festival and by family members on behalf of concertgoers who lost their lives. Lawsuits by Astroworld Festival security have also been filed. 
The Cochran Firm Texas is representing Samuel Bush and his nephew, Jackson Bush, who AJ Melino and Associates hired to work as security guards at the Astroworld Festival. The men found out about the need for security guards the day before the event and were hired via text message and told they would be paid via Cash App. 
The lawsuit to be filed in Harris County District Court against AJ Melino and Associates and other responsible parties claims that the security guards weren't adequately trained or provided a safe place to work for the event. Samuel Bush was injured during the stampede, and both men still haven't been paid for their work.
As additional lawsuits may be filed on behalf of those injured, it is important to remember that there are thousands of concerts each year. As more information comes to light, determining who is responsible for this Astroworld Festival tragedy should be a priority. Holding those responsible for injuries and loss of life is necessary as it could provide meaningful change to keep concert attendees safe.
Contact The Cochran Firm Texas to discuss possible legal options if you or someone you know was injured at Astroworld Festival. If you were a security guard or other concert staffer and were injured, we definitely want to talk to you as well. The Cochran Firm Texas cares and doesn't want to see a tragedy like this happen again. You can reach us online for a free consultation or call 1-800-The Firm (800-843-3476) for more information.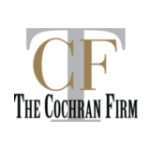 At Cochran Texas, we understand that needing legal help can be scary.  It doesn't have to be. We are a trusted leader in the legal profession and in our community. We know you are more than a case number. We get to know you as a person.  This allows us to offer a balanced and thoughtful approach to giving you the best possible legal representation. Our mission is to protect the legal rights of ALL people in our community. No matter your race, gender, background or income level you have a right to skilled legal help. Call us at 800-843-3476.