Two new deadly 18-wheeler accidents, which have occurred in consecutive days along I-20 (which connects Louisiana and Texas, among other states), raise new concerns over 18 Wheelers and the lack of regulation for this industry.
How many more people are going to have to be seriously injured or killed before there is a loud enough public outcry such that state (and federal) legislatures will take note and make some real changes?
According to KTBS (Shreveport, Louisiana's local ABC affiliate), a four month old baby boy iwas killed and his mother was critically injured after their car was rear ended by an 18 wheeler which exploded into flames.
Police say the driver of the 18 wheeler, 51 year old Milton Dawkins slammed into the back of the Lincoln that had either slowed down or stopped in the left hand lane just before some construction on the interstate. The four month old boy was strapped in a car seat in the back seat.
The parents of the young boy are identified as 26 year old Claudia Salley and her husband 26 year old Jamey Salley, both from Sabine Parish. A pick up truck was also hit the accident. 62 year old Charles Grippando and his 67 year old wife Wyna were inside but they were not seriously hurt. The driver of the 18 wheeler, Milton dawkins, was taken to the police station. Authorities don't think alcohol was involved, according to the report.
Then, another horriffic accident occurred the following day, also along I-20.
A woman is dead tonight and another man is in critical condition after another tragic accident on Interstate 20.
Officers say traffic was at a halt because the department of transportation was repainting white lines on the eastbound lanes of I-20. A Ford Taurus was stopped on the interstate east of Louisiana Downs when the driver of a tractor trailer plowed on top of the car. The female driver was killed instantly. The man in the passenger seat was airlifted to LSU Hospital.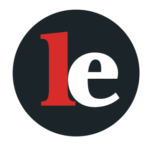 The Legal Examiner and our Affiliate Network strive to be the place you look to for news, context, and more, wherever your life intersects with the law.