Potentially adding insult to injury for thousands of those adversely affected by Hurricane Harvey, a recently passed bill by the Texas legislature—TAKING EFFECT THIS FRIDAY, September 1, 2017—will most likely limit the rights of homeowners in pursuing property damage claims with their insurance provider.
To take advantage of current Texas Insurance Law, policy holders filing damage claims (resulting from Hurricane Harvey) MUST:
Send a written message or email directly to their insurance carrier that,
(a) specifically references their claim; AND
(b) is dated BEFORE SEPTEMBER 1, 2017.
Note that telephone messages will not suffice, and it's a good idea to maintain hard copies of all correspondence with your insurance company.
Looking beyond the unfortunate timing with what many are calling the "worst disaster in Texas history," one must wonder why such anti-homeowner legislation was even penned in the first place. While those on the side of the insurance companies claim that the new measure is meant to limit lawsuit abuse, Texas House Bill 1774 might actually limit a homeowner's ability to hold an insurer accountable when payment is delayed or a legitimate claim is denied. Basically, the new law effectively reduces the amount of interest an insurance company has to pay a homeowner if payment is delayed. Previously, mounting interest was an aspect of property damage claims that forced insurers to quickly ascertain damage and make a prompt payment.
Currently, if a court finds that an insurance company delayed payment, then they must pay the amount of the claim plus 18 percent interest. Starting September 1, 2017, the applicable interest rate will only be about 10 percent—plus, the law also reduces the amount of other recoverable fees if the homeowner doesn't estimate the amount of damages within 80 percent accuracy at the time they file suit against the insurer.
People who file claims by Friday (Sept. 1) will still benefit from higher penalty payouts if an insurance company is slow in resolving the claim, thus it's important to file any damage claims as outlined above to ensure the correct parties are held responsible. As Harvey continues to pour down on coastal areas of Texas, awareness of this information is more important than ever—please spread the word to friends or family that may have property damage claims due to this historic storm!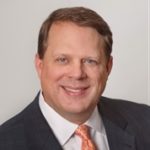 A trial lawyer for over 20 years, Bryan Pope is dedicated to fighting for justice while defending the rights of his clients. Bryan's influence often goes further—helping clients to navigate life-altering events and overwhelming grief. In addition to other areas of practice, Bryan specializes in helping sufferers of CRPS/RSD—a debilitating condition in which his in-depth knowledge enables him to lecture to other lawyers around the nation while also serving as a current chair for a CRPS/RSD organization.