It's about time. Revamped package inserts are about to hit pharmacy shelves in the near future. In the first time in a quarter of a century, the FDA will change the requirements of the lengthy package inserts included in your prescription drugs.
Pharmasicts, doctors and even patients welcome this change. Currently, many people rely on resources such the Physicians Desk Reference and on-line resources in an attempt to get the most comprehensive, up-to-date information on the medicines that we consume. The change that we are about to experience may be similar to what we experienced when food labels were updated to included nutritional content.
According to Dr. Bruce Cronstein, director of the division of clinical pharmacology at the New York University School of Medicine,
Current package inserts are often copious, written in a very small type and buried in numerous pages. All too often, this is confusing, even to physicians…The FDA improvement will simplify getting drug information to physicians and give them a better understanding of the ingredients.
Many pharmasicts agree. Often times, consumers and pharmists alike toss out the package inserts because it is hard to read.
According to an FDA press release, the most noticeable changes include: a new "highlights" section,which lists the most important benefits and risks associated with using the drug; a table of contents and inclusion of the initial date of the drug's approval. In addition, all drug manufacturers will be required to provide a method of reporting adverse events on the internet and/or through a toll free phone number. Moreover, if drug-makers made will be required to report a list of all major changes made within the last year.
Not surprisingly, accordingly, to the release, the change in these warnings was prompted by the increase in medical errors. The press release provides in relevant part,
Each year approximately 300,000 preventable adverse events occur in hospitals in this country, many as a result of confusing medical information. Research shows that less warning information has a greater impact. Therefore, the new prescription label format provides the most important information about a prescription product in a format that is better understood, more easily accessible and more memorable for physicians.
For more information as to when the warnings will be required see the the FDA website. However, the inserts will updated gradullay beginning with new drugs.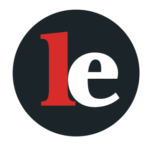 The Legal Examiner and our Affiliate Network strive to be the place you look to for news, context, and more, wherever your life intersects with the law.