The wages truckers earn are too low, forcing them to work extended hours that sometimes exceed legal limits, according to a new report recently presented at the annual meeting of the Transportation Research Board.
While some may believe that truckers work long hours because they are greedy or reckless, the real explanation is that "the only way they can earn a living is to exceed reasonable working time standards," according to Mike Belzer, associate professor at Wayne State University in Detroit and co-author of the report.
According to Belzer, drivers at the lowest mileage rate will work more hours as pay rises, but only up to an estimated 70 hours per week. After that, higher pay doesn't seem to be an incentive to work more hours. "As pay rates rise, drivers will reduce hours steadily, with estimated mean hours returning to the legal limit of 60 hours per week at a mileage rate of 60 cents per mile in 2017 U.S. dollars," he said.
However, that pay rate of approximately 50 percent higher than the average trucker's current mileage rate, and is likely the main reason why the trucking industry faces high turnover and an ongoing driver shortage. The American Trucking Association says the industry needs to employ nearly 900,000 additional truckers to meet the increasing demand (more than 70 percent of all goods consumed in the U.S. are transported by truck), according to a National Public Radio (NPR) report.
The American Trucking Associations also weighed in with the statement that the industry has been experiencing a driver shortage for the past 15 years. An industry analysis performed by DAT Solutions found that there was just one truck available for every 12 loads that needed to be transported at the beginning of 2018, reflecting not just a shortage of drivers but a lack of qualified drivers as well.
Ranging from the new federal ELD mandate to the promise of electric and self-driving trucks, there is much on the horizon that could potentially rewrite how this industry is run while also bringing a higher level of safety to its drivers and those who share the road with them. The only question is whether or not such benefits will be realized before the dire situation gets worse.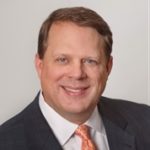 A trial lawyer for over 20 years, Bryan Pope is dedicated to fighting for justice while defending the rights of his clients. Bryan's influence often goes further—helping clients to navigate life-altering events and overwhelming grief. In addition to other areas of practice, Bryan specializes in helping sufferers of CRPS/RSD—a debilitating condition in which his in-depth knowledge enables him to lecture to other lawyers around the nation while also serving as a current chair for a CRPS/RSD organization.