Recently, the city of Mesquite reduced its speed limit on residential roads from 30 mph to 25 mph. The reduction required an amendment to existing state law, accomplished last year by state Rep. Elvira Reyna, R-Mesquite. Community support for the change was overwhelming, as the reduced speed limit came in response to the death on Haloween 2003 of a 10-year-old boy that was struck and killed by a vehicle traveling the posted 30 mph on a residential street, but did not have time to stop……
Now, the city of Coppell is following Mesquite's lead and is also reducing its residential speed limits to 25 mph. The lower speed limits require not only passage of new law, but also installation of several hundred new signs around the cities (Mesquite's change required some 810 new signs). The question remains, however, will the change have the desired affect of truly making residential neighborhoods safer?
Studies suggest that the reduced speed just may have that desired affect….
Federal studies show that 0.9 deaths occur per 100,000 miles of highway driving. The same studies show that more than double that amount die – 2 per 100,000 miles – with regard to neighborhood street driving. Also, according to the National Highway Traffic Safety Administration, a pedestrian struck by a vehicle traveling 30 mph is three times more likely to be killed than one struck by a vehicle traveling 25 mph. Finally, a U.S. Department of Transportation shows that a car traveling 25 mph can stop for a pedestian that jumps out in the street 110 feet down the road (the average distance that a child runs out in front of a vehicle on a residential road). A vehicle traveling 30 mph cannot stop in that distance.
But are drivers paying attention to the new posted speed limtis? Mesuite police have issued 33 tickets for speeding in 25 mph zones since the change took effect Nov. 1. Additionally, there were no deaths nor serious injuries caused by vehicles striking pedestrians on residential roads within the city over the last few months of 2005. More important than numbers, according to Mesquite Mayor Mike Anderson, is the fact that Mesquite residents have overwhelmingly supported the new limits.
"Concerned citizens have spent years asking for lower speed limits. Resident surveys consistently show speed among the top concerns," Mr. Anderson said. "I have not gotten one complaint since the new signs went up."
This support comes despite the time concerns raised by lowered speed limits. According to one projection, the typical household makes four round-trip journeys every day and live one mile from the nearest major road. This would equate to approximately eight miles of residential road travel per day. At that distance, the lowered speed limit will cost the average driver 24 seconds per mile trip, and an extra 19.5 hours in the car every year.
Still, despite the obvious drawback of more time spent in the car, safety on neighborhood roads in the North Texas area is more important. Not suprisingly, many other Texas cities are discussing lowering their speed limits on residential roads. The change seems small, and there are costs (both monetarily and time wise) involved, but avoiding just one fatal accident on our neighborhhod streets would seem to make it all worth those costs.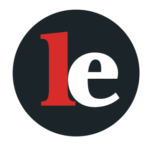 The Legal Examiner and our Affiliate Network strive to be the place you look to for news, context, and more, wherever your life intersects with the law.