The National Highway Traffic Safety Administration (NHTSA) released a statement earlier this month urging 19 automakers to speed up the recalls of potentially dangerous Takata air bag inflators. The agency has requested that the automakers make their plans for replacing all the defective air bags in the vehicles publicly available on their company websites.
According to Automotive News, the affected automakers have already missed a December 31, 2017 deadline to replace 100 percent of the oldest and most dangerous air bag inflators and have been very slow in completing the recalls, which affect cars from model year 2002 through 2015. Age is considered to be a key factor in most of the Takata airbag malfunctions, and it is especially important for owners of older recalled cars to get this work done at a franchised dealership. But automakers argue that it has been difficult to get motorists to bring their cars in for these repairs, especially in the case of the older models.
The NHTSA has determined that the Takata inflators seem to be more vulnerable to malfunction in high humidity and high temperature areas like Florida, Georgia, South Caroline, the Gulf Cost states, Hawaii, and island territories. These areas have been prioritized and replacement parts are being sent there first.
Defective Inflators Responsible for Injuries, Deaths
At least 23 people have been killed and 300 injured worldwide due to the defective inflators, which have been known to explode with too much force, flinging shrapnel around the interior of the vehicles and injuring drivers and passengers. According to the NHTSA, the problem lies with airbags that use ammonium nitrate-based propellant without a chemical drying agent. Environmental moisture, high temperatures, and age associated with the defect have been found to cause the airbags to improperly inflate.
The Takata air bag recall is the largest and most complicated vehicle recall in U.S. history. It is expected to impact more than 37 million vehicles in the U.S., affecting 49.5 million inflators.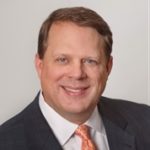 A trial lawyer for over 20 years, Bryan Pope is dedicated to fighting for justice while defending the rights of his clients. Bryan's influence often goes further—helping clients to navigate life-altering events and overwhelming grief. In addition to other areas of practice, Bryan specializes in helping sufferers of CRPS/RSD—a debilitating condition in which his in-depth knowledge enables him to lecture to other lawyers around the nation while also serving as a current chair for a CRPS/RSD organization.