According to a U.S. Bureau of Labor Statistics report, private employers reported 48,000 fewer nonfatal workplace injuries and illnesses in 2015 as compared to 2014. The rate reflects a pattern of annual decline present for the last 13 years, except in 2012.
Six of 19 private industry sectors reported a decrease in nonfatal injuries, including mining, quarrying, and oil and gas extraction; manufacturing, transportation and warehousing; finance and insurance; health care and social assistance; and accommodation and food services. Wholesale trade was the only sector with an increase in injuries, rising from 2.9 cases in 2014 to 3.1 cases in 2015. The number of injuries and illnesses remained highest among medium-sized private organizations employing 50 to 249 workers, and lowest among small businesses employing fewer than 11 workers.
Of the 2.9 million nonfatal injuries and illnesses reported in 2015, 95.2 percent were injuries, 75 percent of which occurred in the service industries. Texas was among twelve states where the rate of injury and illness was statistically less than the national average.
Most Dangerous Jobs
The average number of fatalities for all civilian jobs in 2014 was 3.4 per 100,000 workers, according to a Time report. Logging was the most dangerous civilian job in 2014, with 111 deaths for every 100,000 loggers, as compared to 1.2 deaths for every 100,000 engineers. Common dangers faced by loggers at the work site include falling branches and rough terrain.
The second most deadly job was fishing, with 80 fatal injures sustained for every 100,000 workers. Larger occupations like trucking and farming had fatalities numbering 880 and 270 respectively. The top five most dangerous jobs all involved workers in wilderness-type settings, who often face the additional challenges of working in rural areas with limited access to medical care.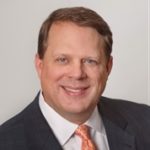 A trial lawyer for over 20 years, Bryan Pope is dedicated to fighting for justice while defending the rights of his clients. Bryan's influence often goes further—helping clients to navigate life-altering events and overwhelming grief. In addition to other areas of practice, Bryan specializes in helping sufferers of CRPS/RSD—a debilitating condition in which his in-depth knowledge enables him to lecture to other lawyers around the nation while also serving as a current chair for a CRPS/RSD organization.