As reported in the New York Times. http://www.nytimes.com/2006/01/16/politics/16nurses.html?th&emc=th.
Does it surprise you that state inspectors often over look serious deficiencies in nursing homes. From a new report from the General Accountability Office, Congressional investigators report that state inspectors either miss serious problems or just do not report the severity of the problems seen. While Congress and President Bush would have you believe that care in our states' nursing homes has vastly improved, our top medicare official would have you believe otherwise.
Dr. Mark B. McClellan said that he has concerns as to what statistics may actually be reported to officials. Those problems tagged or reported as the most egregious, offending or worst violations in the industry as "serious deficiencies that cause actual harm or immediate jeopardy to patients" are being way under reported. Those claims include that horrific problems such as severe weight loss, dehydration, multiple falls resulting in broken bones and other injuries, and serious, avoidable pressure sores.
Specifically, Dr McClellan stated that he was, "…concerned about possible understatement or omission of serious deficiencies…" and that any potential gain in the improvement of care in the nursing home industry may be in jeopardy because Congress has not provided enough funds for the purpose of really improving nursing home care.
Now, the Bush administration wants to link payment of medicare/medicaid funds to nursing homes to the quality of the care they provide. This "pay for performance" system is expected to be tested this year, according to McClellan. Together, Medicare and Medicaid spend approximately 67 billion dollars per year on nursing home care.
You would think that 67 billion dollars spent annually on nursing home care could provide some decent quality care for the 1.6 million residents residing in our nation's nursing homes who receive these benefits. It would seem to reason that our most precious citizens could receive pretty decent nursing home care for approximately $42,500 per year per resident. That is almost $118.00 per day in funds that are available to take care our loved ones – to train our nurses, teach our doctors and to prevent abuse and neglect from occurring in our nursing homes.
The chairman of the Finance Committee, Senator Charles E. Grassley, Republican Iowa, who requested the study stated,
If state surveyors are missing serious deficiencies in the quality of care, then the federal government has not yet achieved the necessary level of improvement in oversight of the inspection process
In response to the investigators report, the Accountability Office claims, well maybe some of the state inspectors were just confused about what was meant by the definition of "actual harm."
Are you kidding? Our inspectors do not know if grandma is being harmed, is suffering or being neglected or abused. How ridiculous and absurd is that!!
In Texas, we reported a decline of serious deficiencies over the last five years. Want to know why? Our state inspectors are inexperienced. The report claims,
Texas had "a significant number of inexperienced surveyors" who were hesitant to cite nursing homes for major violations.
Are these inspectors afraid of losing their cush jobs?
Check back to my next post to see what points were contained in the Government Accountability Office Report.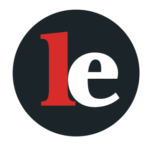 The Legal Examiner and our Affiliate Network strive to be the place you look to for news, context, and more, wherever your life intersects with the law.