Accoring to NewsWireToday.com, medical malpractice causes about 80,000 deaths and injures many more, each year. Shockingly, they report only two percent of malpractice victims seek compensation.
Why such a low percentage of suits? I believe there are a few reasons victims or their family do not sue when they suspect malpractice:
1. The doctor and hospital convince them they did everything they could.
Although doctors never want to cause harm, their best efforts are in part based on guessing and assumptions. Often their first guess is wrong and treatment given causes a larger health problem or at least allows the current problem to advance. Mistakes happen, but when a doctor makes a life-threatening mistake, he or she must be held accountable.
2. Victims think a lawsuit will drag out and cause more emotional pain than any compensation they will receive.
Many malpractice suits never get to trial, being settled early on in the process. Little time and effort is needed form the victims and other witnesses in these cases. When in doubt, it's always best to contact an attorney.
3. Victims think a lawsuit will be too expensive.
Malpractice lawyers typically take cases based on contingency, meaning they don't get paid a dime unless they win the case. Their fee it usually a percentage of any monetary award. When you contact an attorney, they will tell you exactly what their fee is before anyone commits to persue legal action.
I'm sure there are many more reasons not to look into a malpractice suit, but whatever the reason, it's probably based on false assumptions. It never hurts to ask and the statics show 98% of malpractice victims never even go that far. If you feel you or a loved one is a victim of malpractice you should contact an attorney and let them evaluate your case.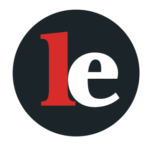 The Legal Examiner and our Affiliate Network strive to be the place you look to for news, context, and more, wherever your life intersects with the law.