When you think of the diseases that would be found in a nursing home, you probably think of degenerative diseases like Alzheimers or Parkinson's. But in reality, one of the most common diseases found in nursing homes is pneumonia. Nursing Home-Acquired Pneumonia and Aspiration Pneumonia are both common diseases found in nursing homes, and they are significant causes of death for the elderly, with mortality rates ranging from 7-41%, depending on the severity of the case.
Pneumonia symptoms include: "cough and altered mental status,… nonspecific symptoms of anorexia, weakness, restlessness and agitation, falling, and incontinence. Subjective dyspnea occurs but is less common. Signs include diminished or absent responsiveness, fever, tachycardia, tachypnea, wheezes or crackles, and stertorous, wet breathing."
Pneumonia is easily caught when you are in a heavily populated area, do not wash your hands, do not have a healthy diet, or are overweight. Unfortunately, many of the elderly who live in nursing homes do not have much control over their lifestyle, and they rely on their caretakers to ensure their safety. If the elderly are properly cared for, pneumonia can be easily prevented. If, however, there is abuse going on in the nursing home, the elderly residents may be more susceptible to the disease.
If you suspect that an elderly friend or relative is suffering from nursing home abuse, contact a lawyer immediately. They can help you navigate nursing home laws so that you can know for certain whether or not there has been improper behavior in the home. Don't leave the safety or health of your elderly loved ones up to chance.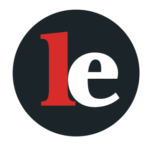 The Legal Examiner and our Affiliate Network strive to be the place you look to for news, context, and more, wherever your life intersects with the law.