Haven't we all heard the rhetoric (and read my previous blog on the subject, no less) about how Plaintiff's attorneys and "greedy patients" are to blame for the rising cost of health care? Sure, there are countless victims of medical malpractice, but if they seek any type of recovery, then it's suddenly their fault that the rest of us face increased medical expenses? Well, as it turns out, there just may be a real cause of increased medical care in certain parts of the country.
Hospital group Catholic Healthcare West agreed Wednesday to reimburse as many as 800,000 uninsured patients for excessive charges to settle a class-action price-gouging lawsuit.
The suit claimed the San Francisco-based health care provider with 40 hospitals in California, Nevada and Arizona routinely charged uninsured patients up to five times the amount paid by private insurers and government programs for the same services.
According to an article in the San Jose Mercury News, lawyers said the deal, which covers overcharges since 2001, also allows patients to be compensated in medical care.
Another plaintiffs' attorney, said the case is one of 50 he's litigating in which hospital groups are accused of charging uninsured patients their maximum rates. The hospitals charged no other patients the maximum.
He noted that private insurers and government insurance programs negotiated lower rates for large groups of people that were unavailable to the uninsured.
"The uninsured people got forgotten and left behind," he said. "I don't think it was a deliberate act to charge them more than anybody else."
Catholic Healthcare West spokeswoman Tricia Griffin said the company altered its billing methods in 2004 and agreed as part of the settlement never to overcharge the uninsured.
"We settled the suit to put this matter behind us, avoid the cost of litigation and focus our resources on caring for patients," Griffin said.
One of the original patients in the lawsuit said an ambulance took her to a Healthcare West hospital in Los Angeles for treatment of severe abdominal pain. She stayed at the hospital for two days, had X-rays and was diagnosed with gastritis. A few weeks later, she said, she received a bill for $20,296.
A San Francisco County trial judge is expected to approve the settlement next month.
Three years ago, Santa Barbara-based Tenet Healthcare Inc. agreed to discounted rates for the uninsured after an aggressive campaign by Consejo de Latinos, a Los Angeles-based advocacy group for Hispanics.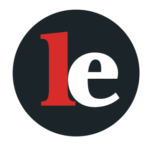 The Legal Examiner and our Affiliate Network strive to be the place you look to for news, context, and more, wherever your life intersects with the law.