While reinforced alloys, impact-absorbing crumple zones and dozens of air bags in today's passenger vehicles certainly help save lives, the newer designs are also hindering rescue efforts. Hydraulic cutters commonly used by rescue crews to remove injured persons from a vehicle are less effective and sometimes worthless on the stronger car frames, making such efforts take much longer than before and delaying the potential treatment of critical injuries.
Many cities are investing thousands of dollars into more powerful resuce equitment, but there are other obstacles associated with the technology in newer vehicles. Cutting tools may pierce the pressurized gas canisters that inflate airbags – potentially blowing rescuers from cars upon inflation. Additionally, the battery cables in hybrid cars may cause a significant shock. These risks force resue workers to peel away the ceiling and interior plastic of a vehicle before beginning the cutting process.
Sometimes a rescue team won't realize their tools are not effective until at the scene of an accident and do not have a back up plan in place. While tool manufacturers are vamping up their products, such upgrades carry a hefty cost – especially for smaller cities. And constantly evolving vehicle designs require constantly evolving resue equipment. Are new innovations always safer? Are these delays resulting in deaths that could have been prevented had the rescuers reached the victims sooner? It's wonderful that added innovations are helping to protect people in major motor vehicle accidents, but is there something that can be done for those who remain trapped in their vehicles and in need of immediate medical attention?
According to an Associated Press Article, automobile manufacturers are working to provide safety information to tool makers and rescuers before new vehicle models are released.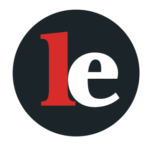 The Legal Examiner and our Affiliate Network strive to be the place you look to for news, context, and more, wherever your life intersects with the law.