Tragically, there was another tour bus crash last night outside of Los Angeles, which left 8 people dead and another 38 seriously injured. The bus was returning to Tijuana, Mexico from a California ski resort with a group, including a number of Mexican medical students and their guests, when the bus driver lost control resulting in the bus overturning and slamming into oncoming traffic. A number of passengers were ejected from the bus as it flipped and slid down the hilly highway. According to witnesses, body parts and debris were scattered all over the highway.
Investigators from the California Highway Patrol indicated that it was unclear whether a mechanical issue or driver error caused the crash. The bus driver, who survived, said that the brakes on the bus had failed, causing him to lose control. The lead investigator said ,"it appeared speed was a factor." The owner of the 1996 bus, Scapadas Magicas, LLC, had been placed on alert status by the Federal Motor Carrier Safety Administration for vehicle maintenance violations, including many related to brake problems. The company had a 75.2% rating with the FMCSA, which meant it fared worse than 75% of similar motor carriers for safety violations.
Although the company and/or driver may be found to be grossly negligent in causing this crash, the survival rate most certainly have been much higher had the passengers not been ejected from the bus as it rolled over and smashed into oncoming traffic. If the passenger had been seat belted into their seats, the chances of ejection and other blunt force trauma would have been much lower.
Two other recent tour bus crashes similar to the one outside of Los Angeles reinforce the need for seatbelts on buses. A tour bus with high school students from Pennsylvania who had been visiting Harvard crashed into when the top of the tour bus smashed into the bottom of a highway overpass. The driver, who had been looking at his GPS and ignored warning signs regarding the clearance height, was unfamiliar with the area and did not realize that the clearance of the overpass was under 10 feet. Numerous students were seriously injured as their bodies were thrown around in the bus. Once again, had these passengers been belted, the likelihood of serious injuries would have been greatly diminished.
Finally, there was a horrific tour bus crash in ice and snow in eastern Oregon in December 2012 which killed 9 and injured 39 passengers as a tour bus was carrying a group back to British Columbia from a trip to Las Vegas. The speeding bus crashed through a guardrail and down a steep mountain slope with many passengers being ejected onto the rocky hill. The bus driver and his company, Mi Joo Tour and Travel out of Coquitlam, BC has since been banned by the NTSB from operating in the United States. The NTSB spokesman addressed the issue of seatbelts on tour buses in reaction to this crash:
"A spokesman for the NTSB, Peter Knudson, said seatbelts aren't required on such buses. "We have been concerned about this for some time," Knudson said.
I have previously blogged on this topic back in July 2011 about the proposed Motorcoach Enhanced Safety Act to mandate seatbelts on tour buses. That Act was passed and is to go into effect in July 2013. But it doesn't require that tour buses be retrofitted with seatbelts, although the majority of tour buses, including the tour bus in the California crash yesterday, are at least 10 years old.
The concern expressed by the NTSB about these tour buses that are not going to be required to be retrofitted with seatbelts is disturbing. These recent crashes and the many deaths and serious injuries once again raise the question:
How many more lives and broken bodies will it take before seatbelts are required on ALL tour buses??? Not just the new tour buses…but all tour buses that are in service and transporting passengers today.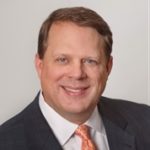 A trial lawyer for over 20 years, Bryan Pope is dedicated to fighting for justice while defending the rights of his clients. Bryan's influence often goes further—helping clients to navigate life-altering events and overwhelming grief. In addition to other areas of practice, Bryan specializes in helping sufferers of CRPS/RSD—a debilitating condition in which his in-depth knowledge enables him to lecture to other lawyers around the nation while also serving as a current chair for a CRPS/RSD organization.