I know it appears that all I want to talk about these days is the Tort Reform movement in Texas this Legislative Session. But people need to understand that decisions that will be made in the next few weeks have real consequences which could prove to be devastating to victims, consumers, and yes, small businesses in Texas. As if the massive campaign contributions of Texas pro-business and insurance industry groups such as Texans for Lawsuit Reform isn't enough, a National special interest group that purports to be a "pro-business issue advocacy organization" has decided to dump big money to fund an effort to saturate the state's radio markets with misleading radio advertisements to sway public opinion and pressure the State's lawmakers to pass Tort Reform.
Americans for Job Security (AJS) is organized as a 501(c)6 "business league" and does not disclose its donors. It says only that its members are "businesses, business leaders and entrepreneurs." The group is affiliated with Dave Carney, a close political advisor to Texas Governor Rick Perry, who has made Tort Reform in Texas an "emergency" item in this Legislative Session and is pushing to bolster his national conservative credentials by passing even more Tort Reform in Texas. Of course, the multi-national corporations, insurance companies, petrochemical companies, and other companies seeking corporate immunity can remain anonymous and hide behind the pretense that they are for "job growth." In fact, the AJS ad calls the "Loser Pays" legislation in Texas the "Creighton-Huffman Jobs and Small Business Magnet Plan."
The advertisement gives examples of obviously frivolous lawsuits which would be summarily dismissed by any Court in Texas and the attorney who filed them would be subject to potential sanctions for lawsuit abuse…vehicles available to the litigants and the courts which already exist in Texas. The absurdity of these examples shows how far this group is willing to go to push their agenda on the citizens of Texas. The Dallas Morning News has been out front reporting on this group's activities in Texas.
Here is the advertisement that is running on radio stations across the State right now:
– TRANSCRIPT –
ANNOUNCER: A man sued a beer company because beautiful women didn't appear when he drank lots of their beer.
A woman sued an amusement park because the haunted house was too scary.
Lawsuits like these happen all the time. Why? Because the people who file them have nothing to lose.
Frivolous lawsuits are tying up our legal system, hurting our economy and costing Texas jobs.
But that can change thanks to HB 274 the Creighton-Huffman Jobs and Small Business Magnet Plan.
The Texas Legislature can put a stop to frivolous lawsuits, help small business and attract and create new jobs.
It's time to stand up to the trial lawyers and serial litigants who are hurting our economy. It's time to put an end to their free ride.
The Texas legislature needs to pass HB 274 — support small businesses and help attract and create new jobs in Texas.
To join the fight or to learn more visit www.SaveJobs.Org.
Paid for by Americans for Job Security.
I have blogged previously on how bad the "Loser Pays" proposed legislation is for the citizens of Texas. Texas Watch, a consumer watchdog group, continues to expose the Special Interests behind this piece of legislation and the nature of the harm it will cause Texans if it becomes the law. It is time to fight back and tell these Special Interests to get out of our State and let Texans take care of their own issues. This is a bad bill that will cause serious harm to Texas victims, consumers and small businesses and it needs to be stopped now.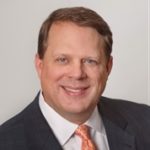 A trial lawyer for over 20 years, Bryan Pope is dedicated to fighting for justice while defending the rights of his clients. Bryan's influence often goes further—helping clients to navigate life-altering events and overwhelming grief. In addition to other areas of practice, Bryan specializes in helping sufferers of CRPS/RSD—a debilitating condition in which his in-depth knowledge enables him to lecture to other lawyers around the nation while also serving as a current chair for a CRPS/RSD organization.