As early as August 2006, cameras may be recording your traffic violations at the busiest Dallas intersections. But the question remains, is this leagl. Dallas council member Leo Chaney said, "If you travel all over America, everyone is utilizing this technology We're in the 21st century. It's an inevitability."
Richardson and Frisco plan on utilizing the red light cameras and others are not far behind and Garland implemented the system in 2001, and has seen a 21 percent decrease in red light vilotaions since the inception of the red light cameras. But the question remains….
when a car runs a red light at an intersection selected by the city, and the camera collects an image of the offending car that runs a red lightss, does this outweigh privacy rights and due process rights of the individual verse the good to the public? Civil citations will be sent to by mail to the registered owner of the vehicle. the owner of the vehicle will be fined 75 dollars. The camera company will be charged will get to keep a portion of the the $75 dollar fine.
Does this sound right? Well, what if the owner was not driving the car at the time it ran the red light? Seems to me that this picture taking and automatic citation may violate some sort of due process and privacy statutes.
Some states agree. Lawmakes in Florida and Virginia have outlawed these statutes. Yet, many more states look at the greater good and benefit of these laws and permit the camera legislation.
Mr. Chaney may be right. Cameras at intersections may become a national staple. San Francsico, Chicago, Washington, DC, Minneopolis, Toledo and lots of others cities and counties all use cameras at intesections and crossings. Dallas first started discussing this issue in 1999, when the law was unclear. And the law has remained muddied ever since.
Dallas has been afraid of lawsuits created by loopholes in the legislation and because it may have been the deep pocket. Apparently the camera legislation has been fixed, loopholes closed and legislative history backs the support of the muicipal authority to use the red light cameras.
And this is all good news – why – because some of the worst and most horrific accidents we see are from people running red lights. If these cameras protect our citizens and make folks proceed with more caution through our streets and crossings, maybe someone watching from above isnt all that bad.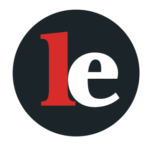 The Legal Examiner and our Affiliate Network strive to be the place you look to for news, context, and more, wherever your life intersects with the law.