According to the ALS Association, about 5,600 people in the United States are diagnosed with ALS (amyotrophic lateral sclerosis, or Lou Gehrig's disease) each year. And a study released on Wednesday, and reported by Reuters yesterday, found that exposure to formaldehyde may contribute to that number – significantly.
The results of a large study of associations with various chemicals and ALS found that those who had regular exposure to formaldehyde were 34 percent more likely to develop ALS, a condition that progressively kills nerve cells that control muscle movements in the brain and spinal cord.
Certain occupations involve a lot more exposure to formaldehyde and thus a greater risk of developing ALS later in life. Examples listed in the article include pharmacists, chemists, lab technicians, morticians, beauticians, dentists, firemen, printers, doctors, nurses and veterinarians. Study participants from those particular fields were found to have had a 30 percent higher rate of ALS. The more exposure these people reported, the bigger the chance that they would later develop ALS.
Formaldehyde was classified in 1987 as a probable human carcinogen at high exposure levels. Formaldehyde is just one of many chemicals that, when exposed to it over a length of time, could have serious implications for someone's later health. Depending on the situation and cause, someone exposed to dangerous chemicals or substances on the job or elsewhere may be legally entitled to compensation to cover the cost of past and future medical care and rehabilitation, lost wages and emotional pain and suffering. The only way to truly know is to contact a personal injury attorney to discuss a potential case.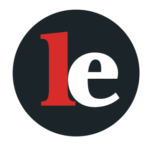 The Legal Examiner and our Affiliate Network strive to be the place you look to for news, context, and more, wherever your life intersects with the law.