An analysis of federal crash statistics by the American Automobile Association (AAA) Foundation for Traffic Safety found that approximately 31,000 people were killed in crashes involving teenage drivers between the ages of 15 and 17 from the years 1995 to 2004. "While we may think of this as being a teen driver problem, it really affects a much broader audience," said Robert Darbelnet, AAA president and chief executive.
About one-third of the people killed in automobile crashes involving the nation's youngest drivers were pedestrians or occupants of other vehicles, according to a report released Wednesday. Many automobile safety groups said the statistics emphasize the need for states to strengthen laws involving graduated licensing programs, which place restrictions upon beginning drivers and outline training programs.
The statistics are nothing short of staggering.
The report found that of the 30,917 deaths during the span, 36.2 percent, were by teen drivers aged 15-17. The death toll included 9,847 passengers of the teen drivers, or 31.8 percent; 7,477 occupants of other vehicles operated by drivers at least 18 years of age, or 24.2 percent; and 2,323 pedestrians and bicyclists, or 7.5 percent.
The report mentioned that every state has some form of a graduated licensing program but they vary in their scope. Many safety groups insist a comprehensive program to include at least 50 hours of supervised driving with an adult, restrictions of the time of day when a beginning driver can use a vehicle and limits on the number of passengers in the vehicle without a supervising adult.
These safety groups say distractions and risks grow sharply for teen drivers at night and when they travel with their friends. One recommendation is that regardless of what the state law says, parents should not allow their teen to ride with other teen drivers, nor should they be allowed to transport other teens in the first year of driving.
Kathy Fowler, 37, a medical reporter for WJLA-TV in Washington, survived a crash on a rural road in Ohio when she was 18. Two other people were killed in the accident.
"I guess as teenagers you think you're invincible, immortal," she said. "None of us realized back then that something we did in a split second could have such a lifelong impact and create so much pain for so many people."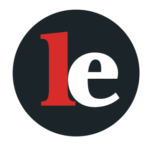 The Legal Examiner and our Affiliate Network strive to be the place you look to for news, context, and more, wherever your life intersects with the law.