Rarely drive your car?
Rarely drive your car at night, during rush hour, or in major cities?
Do you always accelerate and deccelerate smoothly?
Do you live in a state that would guarantee a discount for providing your insurance company information about your driving habits?
Have no privacy concerns about your personal driving habits?
You must not live in Texas.
Progressive Insurance has recently introduced a technologically advanced method to record driving statistics called MyRate. This device is a chip that is placed inside the car and records driving information and, after a couple months, the information is sent to Progressive. This device may lead to discounted insurance rates, but many across Texas view the technology as unnecessarily intrusive.
MyRate tracks several different driving variables including what time of day the car is being driven, how far it travels, and how smoothly the driver starts and stops. This data is used by Progressive to determine the liability involved to insure the driver.
In most cases, MyRate claims to lower insurance costs for safe drivers who tend to not drive many miles or at night. Drivers who drive fast, too many miles, at night, or repeatedly step on the brakes might not receive a discount – but see an increase in insurance costs!
Progressive provides plenty of evidence pointing to discounted insurance rates – yet this data comes from states where insurance companies are required to provide these discounts in exchange for driving data.
The information tracked by MyRate might be used in a different manner. This device might be used to help distinguish how accidents are caused and who is to blame. As stated above, this system tracks how smoothly a driver starts and stops. In most accidents, drivers slam on their brakes as they react to a possibly collision. Sudden braking will appear on the MyRate and will raise cause for concern. Speed is also a variable tracked by MyRate, another variable in car accidents.
This new technology may allow Progressive to bully consumers and policyholders into unfairly low car accident settlements using MyRate data as evidence. Drivers locked in a dispute regarding whether one was speeding, hit the brakes, time of day, length of trip, miles driven that day can now use the MyRate as evidence to deny various claims.
Stephen McKay, a products manager at Progressive, states that information gathered by the MyRate chip cannot be used in an accident investigation without the driver's permission. At-fault drivers who are involved in a legal case with another driver might not want these statistics released to the jury.
Yet how many consumers unknowingly provide ammunition to the insurance company? The privacy policy for the use of the device leaves this little tidbit out.
Deeia Beck, public counsel for the state Office of Public Insurance Counsel, does not believe at-fault drivers will be allowed to keep these driving statistics – some might be forced into giving this data to a judge. "They may not use it against their own insured," she said. "But let's say you're a Progressive customer, you're the at-fault driver, and these records are available. I'm sorry, but the opposing attorney is going to subpoena records, and it's not necessarily a done deal whether that's going to be admissible."
Ready to hand over all your driving information?
We're not either.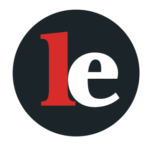 The Legal Examiner and our Affiliate Network strive to be the place you look to for news, context, and more, wherever your life intersects with the law.