At a time when red-light camera tickets are increasing in Texas, two red-light camera bills could reach the state senate for consideration soon.
One such bill would ban red-light cameras statewide, while the other would prevent county and state officials from withholding vehicle registration due to outstanding red-light camera tickets.
What are Red-Light Cameras?
Red-light cameras that are set to photograph vehicles entering intersections after the light has turned red have been used for decades to try and stop accidents at busy intersections. According to the Governors Highway Safety Association, more than 20 U.S. states and 400 cities allow the use of red-light cameras.
In Texas, red-light cameras are set so that only those vehicles that enter the intersection after the light has turned red are photographed. Vehicles entering the intersection on yellow, and still in the intersection when the light turns red are not photographed.
Pros and Cons
Texas A&M University researchers evaluated 132 sites in seven jurisdictions to produce a 2010 report on the effectiveness of red-light cameras in Texas. They found that red-light cameras:
Substantially reduce red light violation rates.
Reduce crashes that result from red light running.
Typically reduce right-angle collisions.
May result in an increase of rear-end collisions.
May or may not reduce total crashes, but rarely result in a substantial increase.
Usually reduce crash severity by reducing the incidence of right-angle crashes.
Proponents of the use of red-light cameras in Texas say the main reason for them is to increase safety at intersections, while opponents insist that their primary purpose is to generate revenue. In Fort Worth, 58 red-light cameras are in place at 44 intersections, and officials say crashes at these locations have dropped 58 percent since 2008, when the program began. City records show that the cameras have generated more than $8.9 million in fines, according to a Fort Worth Star Telegram report.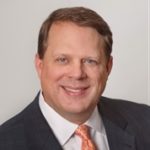 A trial lawyer for over 20 years, Bryan Pope is dedicated to fighting for justice while defending the rights of his clients. Bryan's influence often goes further—helping clients to navigate life-altering events and overwhelming grief. In addition to other areas of practice, Bryan specializes in helping sufferers of CRPS/RSD—a debilitating condition in which his in-depth knowledge enables him to lecture to other lawyers around the nation while also serving as a current chair for a CRPS/RSD organization.