So I'm recently reading the Dallas Morning News and saw where our State Legislature, in its infinite wisdom, has proposed raising the speed limit on some highways to 85 mph. Ironically, this proposal comes after statistics were just released that 2009 was the safest on national highways since 1954 according to the National Highway Traffic Safety Administration.
It is well known that speed kills and that drivers don't drive the speed limit anyway on open roads such as the long interstates in Texas. The end result of raising the speed limit will be that drivers will frequently hurl down the highway at speeds close to or in excess of 100 mph. At such high speeds, a driver's reaction time to avoid accidents will be much less when faced with situations requring evasive manuevering.
The Insurance Institute for Highway Safety strongly opposes raising the speed limit in Texas as it argues that there is a link between raising the speed limit on rural highways and an increase in fatalities.
This is my take on the proposal…if the speed limits are raised, then you will have a dramatic increase in serious injuries and fatalities on Texas highways. Maybe I'm just crazy, but does anyone else think this is a horrible idea? Let me know or better yet, if you are from Texas, let your State legislator know.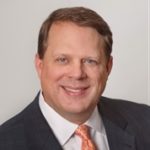 A trial lawyer for over 20 years, Bryan Pope is dedicated to fighting for justice while defending the rights of his clients. Bryan's influence often goes further—helping clients to navigate life-altering events and overwhelming grief. In addition to other areas of practice, Bryan specializes in helping sufferers of CRPS/RSD—a debilitating condition in which his in-depth knowledge enables him to lecture to other lawyers around the nation while also serving as a current chair for a CRPS/RSD organization.