Every couple days, Texas is reporting a new drowning victim. So far this year, 50 children have died from drowning, a number nearing the record-high 82 deaths from last year. Last week alone, 7 child drowning incidents were reported. At the current pace, the record will surely be eclipsed.
These deaths pose the question of whether these incidents may be attributed to negligence or accidents. Although there is no exact definition in determining the difference, once can infer from the facts how the death was caused.
In determining the liability involved in drowning cases, one must first determine the premises liability law. Most states distinguish between a trespasser, licensee, and an invitee. A person's ability to recover damages for an injury or drowning occurring on another property first requires a judge to determine which category you are placed into.
Also, many states and cities, including Dallas, have passed laws requiring property owners to build fences around their pool. These fences prevent children from accidentally wandering into the pool. Failure to build a fence in these states can result in liability, either negligence or strict liability. Many houses in Dallas either do not have a protective fence, or negligently forget to keep it locked. Simply putting up a fence or locking an existing one aids in preventing numerous drowning cases. Not having a safety fence can result in a negligence case brought upon you.
Another negligence issue involves improper supervision. Parents and facilities who leave children unsupervised, even for as little as couple minutes, are negligent in their supervision duties. It does not take much time for a child to drown; the shortest amount of time spent alone can have severe repercussions. Negligent pool owners are responsible if anyone is injured or drowns at their pool because of their failure to act carefully, reasonably, and a lack of caution.
Many cities enact laws requiring pool owners to take a much greater duty of care in protecting users of the pool. People who injure themselves because of a lack of warnings or an owner's failure to take proper safety precautions increase the opportunity of filing lawsuits.
Parents should always be aware when children are swimming and not leave them unattended. Regardless of having multiple children around, parents should be close and watching to ensure the safety of all children. "Children should never be left unsupervised for any length of time in or around water, because the results can be devastating in a matter of minutes. If you can't see them, you can't save them," said Sasha Rasco, the department's assistant commissioner for Child Care Licensing.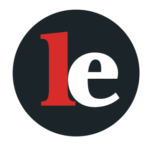 The Legal Examiner and our Affiliate Network strive to be the place you look to for news, context, and more, wherever your life intersects with the law.