Four million Texans endured extended periods without heat during February's subfreezing weather. At least 80 people died when the state's electrical grid, Electric Reliability Council of Texas (ERCOT), failed to generate sufficient power. 
While Texas leaders, including Governor Greg Abbott and mayors from at least 16 cities, call for investigations into ERCOT's management, families who lost their loved ones are moving forward with legal action, including Doyle Austin's family. 
Austin, who lived in Acres Homes, a historically African American suburb in Houston, died on February 16, just days short of his 96th birthday, after suffering 48 hours of bitter cold temperatures in his home. The family believes he first lost electricity sometime on Sunday, February 14.
Attorney Larry Taylor, a managing partner at The Cochran Firm Texas, represents the Austin family. He knows firsthand the impact Austin's life – and death – has had on Acres Homes' residents. Taylor grew up there. 
The Austin family is suing both ERCOT and CenterPoint, Houston's primary utility company, due to "neglect of infrastructure, failure to prepare for the predicted spike in energy use during last week's winter storm and inability to provide services during the resulting blackout.''
Local utilities like CenterPoint can be sued, but historically ERCOT has been shielded from lawsuits by sovereign immunity. ERCOT is considered a government agency due to its status as the leading power supplier for the state. However, Taylor is not swayed. The lawsuit alleges both CenterPoint and ERCOT had a choice on whether or not to increase the power, but instead "…consciously chose not to do so.''
And since they chose not to, Austin, beloved to his community, died. In a February 23 Wall Street Journal article, Taylor described Austin as "…a hero to many of us in the family and community, as far as how he carried himself and what he was able to do in life and how he treated people." 
How Texas Arrived At This Crisis
Across the 48 continental states, there are three major power grids. They include the Eastern Interconnection, the Western Interconnection — and ERCOT, which covers almost all of Texas (El Paso is on another grid, as is the upper Panhandle and a part of East Texas). It was created in 1970, and from its inception, ERCOT has been independent of the Federal Energy Regulatory Commission's jurisdiction.
ERCOT uses various sources of power, including natural gas, coal, wind, nuclear and steam. However, despite the variety, when the extreme winter weather hit, generators across the grid were still forced offline due to consumers' needs to heat their homes. 
According to the Wall Street Journal, ERCOT lost "thousands of megawatts of supply as freezing temperatures forced natural-gas- and coal-fired power plants offline in quick succession.'' Simultaneously, the weather caused water needed for steam turbines to freeze and caused lubricants and oils to lose the required viscosity. Meanwhile, wind turbines in West Texas stopped because of excessive icing.
The Challenge of ERCOT's Sovereign Immunity 
Until now, the thinking has been that if ERCOT was not protected by sovereign immunity and the agency was forced to handle litigation expenses over lawsuits, Texans could be in jeopardy due to ERCOT's weakened operational status. However, there is currently a 2016 court case involving ERCOT and Panda Power of Dallas being reviewed by the Texas Supreme Court. And, the high court could make a new determination on ERCOT's sovereign immunity status. 
After a major storm in 2011, a string of blackouts, utility experts, and state leaders called on ERCOT to better winterize its system. However, there was no official government enforcement, only voluntary compliance, and nothing was done to fix the problems.
At the same time, ERCOT circulated documents showing a need for more generators to improve its powering capabilities. In response, Panda Power built three plants based on ERCOT's expressed needs. But the demand for the generators was never realized, and Panda lost billions of dollars and moved forward with a lawsuit due to ERCOT's flawed energy projections. The timely coincidence could influence lawsuits filed against the utility giant in 2021 if the Supreme Court waives ERCOT's sovereign immunity. 
For Taylor, sovereign immunity or not, families who lost loved ones to the 2021 winter storms must have their day in court. Since ERCOT and the utility companies in Texas were aware of a strong freeze's dangers, they should be held accountable for not preparing properly and for their decisions during the weather event. 
"We want to make sure that we bring that to the people and let a jury decide and let the people hear what took place and let them decide what should happen,'' Taylor said.
The Cochran Firm Texas cares about everyone impacted by the devastating winter storm and is here to help. If you have any legal questions regarding injuries or incidents suffered during the 2021 winter storm, fill out our contact form, use our online chat, or call us at 1-800-843-3476 for a free consultation.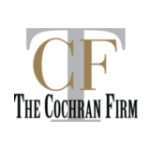 At Cochran Texas, we understand that needing legal help can be scary.  It doesn't have to be. We are a trusted leader in the legal profession and in our community. We know you are more than a case number. We get to know you as a person.  This allows us to offer a balanced and thoughtful approach to giving you the best possible legal representation. Our mission is to protect the legal rights of ALL people in our community. No matter your race, gender, background or income level you have a right to skilled legal help. Call us at 800-843-3476.