Opponents of Texas' highly restrictive new abortion law lost another fight last month when the U.S. Supreme Court again declined to intervene in their ongoing battle against it. 
The new law, passed as Senate Bill 8 but known as the Texas Heartbeat Act, banned abortions statewide after six weeks of pregnancy as of last September.
The case is currently before the 5th U.S. Circuit Court of Appeals, which will send it to the Texas Supreme Court. Abortion providers were hoping that the U.S. Supreme Court would step in and order the 5th Circuit to send it to federal district court instead; a judge there temporarily blocked the new law last October. The 5th Circuit is one of the most conservative in the nation.
The switch to the Texas Supreme Court is expected to add months of legal proceedings to the case, dampening the hopes of abortion rights advocates trying to get SB 8 overturned.
What Is the Texas Heartbeat Act?
Senate Bill 8 states that an abortion may not be performed after a heartbeat has been detected on a fetal monitor. This usually happens at around six weeks, before most women even realize they are pregnant. 
The only exception is if the mother's life is at risk. Pregnancies from rape or incest, or those that will result in a stillborn infant or one with serious birth defects, must be allowed to proceed. This puts an end to approximately 85% of abortions in Texas.
SB 8 doesn't just ban abortions after six weeks; it also prevents the government from being able to enforce that ban. Otherwise, a court could challenge it on the grounds of being unconstitutional under Roe v. Wade. 
Instead, it gives enforcement power to private citizens. 
Abortion patients themselves can't be sued, but those who perform abortions or help patients get them (e.g., a friend who drives the patient to a clinic) can be sued by virtually anyone. Legal experts say that the law is designed to help anti-abortion plaintiffs, who will receive a $10,000 cash award on top of legal expenses if they win. Defendants, however, will not be allowed to recoup their own legal fees.
In her dissent, U.S. Supreme Court Justice Sonia Sotomayor wrote that the cash award benefit essentially "deputized the State's citizens as bounty hunters."
Plaintiffs cannot arrest or detain abortion providers; they will enforce the law strictly via these civil lawsuits. Plaintiffs can sue as many times as they want, but defendants cannot use ignorance of or disagreement with the law as a defense in court (which will likely be hard to enforce).
Plaintiffs don't even have to know or have a relationship with the person they sue.
The foundation of civil litigation is that harm was done to the person suing, but under SB 8, citizens can sue simply because they do not support abortion rights. This radical change in the basic tenets of law is extremely controversial. 
SB 8 also says that the burden of proof that the abortion was lawful will be on the defendant. And while the plaintiff can sue from anywhere, the defendant's legal team must travel to the plaintiff's county, adding significant expenses.
Perhaps the most shocking part of the law is that while a rapist cannot sue their victim, someone else can sue for an abortion provided to that victim. On top of that, a man who impregnates an abortion patient can sue her as long as the sex was legal.
"The law immediately devastated access to abortion care in Texas through a complicated private bounty-hunter scheme that violates nearly 50 years of this Court's precedence," wrote Justice Sotomayor.
What Will Happen Now That The Case is Before The Texas Supreme Court?
The decision to move the case before the state supreme court almost certainly means that the final word on SB 8 is months away. In the meantime, patients seeking abortions and those who support them will continue to have their rights restricted, despite the fact that Roe v. Wade means women have had the liberty to control what happens to their own bodies for nearly 50 years.
What the Texas Supreme Court will decide is unclear, but the 5th Circuit's ruling to send it to them indicates that officials will be debating over several questions of state law. 
While the Supreme Court has already decided that most current challenges against SB 8 should be dismissed, a single argument filed against medical licensing officials is the part that was sent to the 5th Circuit in the first place.
That argument concerns whether the Texas Medical Board, Attorney General and other licensing entities should be able to enforce SB 8 if it is violated.
All it means for abortion providers is more waiting in limbo.
"Once again, the Supreme Court has betrayed the people of Texas, who have been callously stripped of their constitutional right to abortion for more than four months now," said Alexis McGill Johnson, president and CEO of Planned Parenthood Federation of America.
Anti-abortion activist groups were thrilled with the ruling.
"This law still stands and it's really encouraging," said John Seago, legislative director of Texas Right to Life. "There's unprecedented enthusiasm and passion in the pro-life movement, not just for Texas but for other states that are emulating it."
What's most concerning for pro-choice advocates is that other states are watching closely to see whether SB 8 will succeed. They worry that other pro-life states across the country will eventually follow suit.
SB 8 ultimately means that pro-life plaintiffs can manipulate civil law into supporting their beliefs that abortion should be totally banned.
The experienced personal injury lawyers at The Cochran Firm Texas are committed to fighting for the constitutional rights of all Texans. If you have experienced a violation of your rights, please contact us for a free and confidential case review. Call 1-800-THE-FIRM (1-800-843-3476), chat with us online, or fill out our contact form to get started.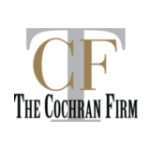 At Cochran Texas, we understand that needing legal help can be scary.  It doesn't have to be. We are a trusted leader in the legal profession and in our community. We know you are more than a case number. We get to know you as a person.  This allows us to offer a balanced and thoughtful approach to giving you the best possible legal representation. Our mission is to protect the legal rights of ALL people in our community. No matter your race, gender, background or income level you have a right to skilled legal help. Call us at 800-843-3476.