One of the first lessons a child learns, after the use of "please" and "thank you" is "I'm sorry." And in the development of a legal claim, "I'm sorry" can often correlate not with the expression of sympathy, but with the expression of wrongdoing.
Thirty-three states currently provide a form of protection for actors who apologize during the course of an injury or civil claim, though the protection varies from state to state. In Texas, for example, apology is limited to the expression of sympathy or compassion in civil cases – any expression of negligence or culpable conduct pertaining to the accident or event is admissible to prove liability.
What does this mean: saying "I'm sorry" is inadmissible; saying "I'm sorry, it's my fault" is admissible.
Where people get in trouble: saying "I'm sorry, I didn't see that red light."
But where the apology rule has made ripples is in medical malpractice claims. At the University of Michigan, an apology policy was adopted to acknowledge preventable errors. Between 2001-2007, existing claims and lawsuits dropped from 262 to 83, and legal costs fell by two-thirds. Patients were compensated without the perceived need of the legal system, though the door remains open for negligence and malpractice claims.
Seems honest explanations, genuine apology, candor, and fair compensation for the harm a patient suffers might be a piece of the medical malpractice puzzle.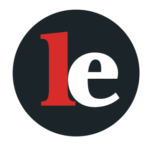 The Legal Examiner and our Affiliate Network strive to be the place you look to for news, context, and more, wherever your life intersects with the law.