With a serious eye injury he said could have been avoided, an Irving, Texas man is suing the makers of the goalie mask he was wearing when a hockey puck broke through the mask and struck his face.
Michael Eeds, was playing goalie in an August 2004 ice hockey game when the puck broke through the mask. The impact popped the lens of Eeds' right eye out of its membrane. He's now on his 18th contact lens to try to restore his vision.
According to an article in the Houston Chronicle, Eeds is suing the manufacturers of the mask, Mission ITECH and Filochrome, alleging they knew the mask was flawed and did nothing about it. A trial is set for June in Dallas County district court.
"That equipment had one function in its existence in life, and that's to protect the face of the person that's wearing it," said Eeds, who was a semiretired dentist before the injury.
Attorneys for the mask makers declined to comment because of the lawsuit. In court papers, they argue that Eeds didn't maintain his mask and that the packaging warned about proper upkeep, the Dallas Morning News reported in Monday editions.
The company has not admitted any defects or liability, but it did recall about 4,700 masks, including 50 in the Dallas-Fort Worth area, after Eeds sued.
The lawsuit cites three other examples of the mask snapping, as well as company memos revealing concerns about the mask's design. Eeds' lawyer, Kurt Arnold, said neither the previous injuries nor the design concerns prompted the company to recall the mask or warn consumers.
ITECH, which is based in Quebec, Canada, said that the incidents might have been caused by customer misuse and failing to follow instructions. Literature sold with the mask suggests that users replace the mask if it "has broken welds, bent wires, cracks, paint chips, or has sustained a substantial impact."
The company said it inspected Eeds' mask and found wear that could have weakened the mask.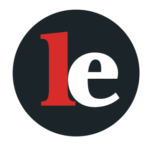 The Legal Examiner and our Affiliate Network strive to be the place you look to for news, context, and more, wherever your life intersects with the law.