In most cases, both employee and employer want to avoid on the job injuries at all costs; yet, according to the Bureau of Labor Statistics (BLS), 4,836 workers died in fatal workplace injuries in 2015, more than 13 each day and the highest number in eight years. Although there is no way to prevent all workplace injuries, many can be avoided by following some simple safety procedures providing proper equipment.
Here are three simple ways to help avoid workplace injuries:
Get Basic Training
Many workplace injuries involve back and shoulder pain from performing repetitive movements or working in awkward positions. But the incidence of these types of injuries can be greatly reduced through some basic training about proper lifting techniques and the importance of taking regular breaks. It is important for employers to provide new workers with proper training regarding safety practices, and to offer ongoing safety training for workers whose job duties change.
Avoid Hazards
While each industry has its own inherent safety risks, the four main types of hazards in the workplace include:
Physical hazards like spills, loud noises, and heights.
Ergonomic hazards which occur when your working conditions place strain on a worker's body.
Chemical hazards that expose workers to toxic vapors, fumes, and flammable materials.
Biological hazards that come from working with people, animals, and plants.
The best way for workers to protect themselves from these hazards is to recognize and prevent them before someone becomes injured.
Utilize Safety Equipment
Personal protective equipment is essential to prevent workplace injuries, so employers need to provide it and employees need to wear it properly. Some of the most important workplace safety equipment includes:
Goggles and face protection to shield workers from flying debris, chemicals, and other hazardous liquids.
Gloves to protect hands from cuts, scrapes, punctures, and burns, and avoid exposure to caustic chemicals and extreme temperatures.
Safety shoes to protect workers' feet from falling objects.
Earplugs to protect workers from hearing damage from noisy work environments.
It is important for employers to understand that it is not enough just to provide safety equipment — they are required to provide proper training to ensure that employees understand how to use the equipment properly.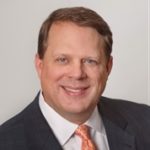 A trial lawyer for over 20 years, Bryan Pope is dedicated to fighting for justice while defending the rights of his clients. Bryan's influence often goes further—helping clients to navigate life-altering events and overwhelming grief. In addition to other areas of practice, Bryan specializes in helping sufferers of CRPS/RSD—a debilitating condition in which his in-depth knowledge enables him to lecture to other lawyers around the nation while also serving as a current chair for a CRPS/RSD organization.