Extreme weather events in Texas can leave a path of destruction and devastation. Loved ones may need medical assistance, and you may require repairs to your home or business. It may seem like an overwhelming task to recover from weather-related emergencies like flooding, hurricane and tornado damage. Hopefully, our guide will relieve some of the stress by offering tips on how you can begin restoring your family and property following a storm.
Get Medical Assistance & Survey the Damage
Following an extreme weather event, carefully check on your family and loved ones to ensure they are safe and uninjured. If someone needs medical assistance, call 9-1-1 or visit a nearby hospital or a clinic to seek medical help.
After ensuring that your family is safe, begin surveying the storm damage. Inspect the inside and outside of your home, which may involve checking basements, crawl spaces and attics. If you encounter any damage to your home or business, such as a fallen tree on your property or fence, take photos or video before you begin to make temporary repairs. It is crucial as you survey the property to document the damage you encounter. 
With weather-related emergencies, in addition to the damage you can see with your eyes, there also may be hidden damage to your home's foundation, pipes and appliances. As you begin the next steps, having a written and visual account of the damage could help speed up your insurance claim.
Contact Your Insurance Company
After you have determined that your loved ones are ok and surveyed the damage, it's time to call your insurance company. Contacting your insurance company will help you determine:
If your policy covers the damage

How long you have to file a claim

How long it will take to process the claim 

Whether the claim amount exceeds your deductible (your deductible is the amount you pay before insurance pays)

Whether estimates are required for repairs
After you have contacted your insurance company, you can begin to make temporary repairs. Ensure you take reasonable steps to protect your home and property from further damage. Save your receipts for what you have spent. Submit these receipts to the insurance company as temporary repairs may be part of the total insurance settlement.
When to Seek Legal Advice After a Storm
In some weather events, you may need to explore legal options for property damage and, unfortunately, in some cases, loss of life. In addition to your insurance provider, there may be others who should be held responsible. 
It may be helpful to speak with a lawyer before submitting an insurance claim or to help determine who is at fault for property damage or an injury. Personal injury lawyers can assess if your insurance claim has merit and the proper steps for legal action if an injury has occurred. As you begin to work through the storm recovery process, a lawyer can help you ensure that your claim is being settled fairly and for what it is worth, not just a small settlement that doesn't meet your needs.
Be Careful Who You Hire for Repairs
Because so many homeowners need help to make repairs after an extreme weather event, be cautious about who you let repair your home. If someone comes to your door and is aggressive about hiring them on the spot, be wary. Most contractors will not come to your door and pressure you into hiring them. Ask for the contractor, plumber or company representative to show you a list of references which include recent customers. You can verify the quality and review the company's work this way.
If you hire someone to help make temporary or permanent repairs to your home and property, ensure that they provide you with a written contract. This agreement should specify the work being done, the start and end date of the project, the costs and the materials needed to complete the job.
While your home is being repaired, it may be unsafe for you and your family to stay there. Depending on your insurance policy, insurance may cover this relocation expense. Keep records of your expenses while your home is being repaired and submit them to the insurance company.
Dealing with Insurance Adjusters
Your insurance company may send you a proof of loss form, or an insurance adjuster may visit your home or property to survey the damage first. The more information you have about your damaged possessions, the quicker you can settle your claim. Try to provide the adjuster a description of the items lost or damaged, the approximate date you purchased the items, and what it would cost to repair or replace your items.
It is essential to provide the insurance adjuster a copy of your inventory of what was damaged or destroyed. Don't throw away any damaged items until after the adjuster has visited. You can also provide your insurance adjuster a copy of the images or videos you took during your survey of the damage. If the storm destroyed your property or home and you no longer have records, pictures or videos, work from memory.
Before the insurance adjuster visits your property, make a list of everything you want to show the adjuster. For example, if your shed was damaged, your bathroom's pipes burst, or your kitchen ceiling was damaged by water, make a list to ensure nothing gets missed by the adjuster.
When speaking with or emailing your insurance company, keep a copy of the paperwork they provide you and get the person's name and direct phone number. Having this kind of information will help your claim as you have a written record of who you spoke to, their contact information, and the items discussed.
How the Federal Emergency Management Agency (FEMA) Works
If you have insurance, you must file an insurance claim before applying for Federal Emergency Management Agency (FEMA) assistance. Legally your insurance company and FEMA will not provide duplicate settlements for the same loss or damage. As well, an insurance claim will be needed to determine what you are eligible for in FEMA assistance. Those interested in applying for FEMA disaster assistance can do so online at www.DisasterAssistance.gov or by calling 1-800-621-3362.
Consider registering and applying for FEMA disaster assistance even if you don't think you need it after the weather event. You may need FEMA's assistance later, and this application will help document the damage or losses. If you receive documents from FEMA, keep them in a safe place. Should you spend the money from FEMA, keep these receipts safe for three years. FEMA will tell you how to use the money they provide you. Only use this money for the items that FEMA allows. Unfortunately, if you don't have insurance, you will have to rely on FEMA assistance.
The road to recovery from devastating storms in Texas can be a long one. Know that the Cochran Firm Texas is here for you. If you have any legal questions regarding injuries or damages suffered during any extreme weather events in Texas, fill out our contact form, use our online chat, or call us at 1-800-843-3476 for a free consultation.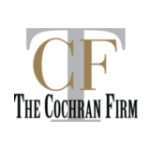 At Cochran Texas, we understand that needing legal help can be scary.  It doesn't have to be. We are a trusted leader in the legal profession and in our community. We know you are more than a case number. We get to know you as a person.  This allows us to offer a balanced and thoughtful approach to giving you the best possible legal representation. Our mission is to protect the legal rights of ALL people in our community. No matter your race, gender, background or income level you have a right to skilled legal help. Call us at 800-843-3476.