Hiring a lawyer is an intensive process. You will often hear people complaining about their relationship with their attorney. Issues can be circumvented if you make a concerted effort to avoid the following common mistakes when hiring an attorney.
1. Not checking a lawyer's area of expertise. Some attorneys can do well outside of their area of expertise, but many do not know the nuances in other areas of the law. Therefore, if you need a contract lawyer, do not hire a divorce attorney.
2. Not reviewing all fees in advance. Do not complain that you have been charged too much by your lawyer if you neglected to check costs upfront. For information on legal fees, check out.
3. Choosing a attorney because he or she is supportive. There is a difference between an attorney who is sympathetic to your situation and an attorney who can win your case or handle your business affairs. Do not mistake support for expertise. The right attorney should have both.
4. Not discussing availability. If you hire a lawyer who does not have the adequate time to take you on as a client, your legal needs will suffer. Make sure you discuss how much time you require and have a lawyer who is able to make that time commitment.
5. Hiring the first attorney you find. When house hunting, you do not typically buy the first house you see. The same holds true for hiring a lawyer. You should get the names of several, preferably through referrals, and then make a sound choice.
6. Not meeting in person. It is becoming more and more commonplace for business communication to occur solely through emails and phone calls. This does not bode well for an important relationship such as the one between you and your attorney. You need to meet in person.
7. Not doing homework. Get referrals, go to the local law library and find information about the lawyer, go online, or call the local bar association. Do not simply hire an attorney without checking his or her background. Talking to someone who has worked with the attorney is always advantageous. Ask questions about his or her background, manner, competence, and so on. You can also check the Martindale-Hubbell lawyer directory for guidance.
8. Getting passed around. Make sure the attorney you meet will handle your matters and will not pass you off to a recent law school graduate.
9. Doing someone a favor. Just because your nephew or the brother-in-law of neighbor's sister is an attorney, does not mean this is the best person to handle your legal needs. Learn how to politely decline such offers.
10. Not being prepared. Time is money, especially when working with an attorney who is billing you by the hour. If you show up unprepared for meetings, you have only yourself to blame.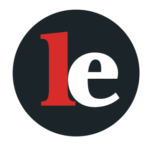 The Legal Examiner and our Affiliate Network strive to be the place you look to for news, context, and more, wherever your life intersects with the law.