The American Association for Justice (AAJ) has recently published a lengthy report detailing America's ten worst insurance companies. The majority of these companies are household names, each of which advertises as the best company and most customer friendly. The report provides damaging evidence to the contrary, that each company employs different tactics trying to take advantage of their policyholders. These companies are ruthless and will stop at nothing in their pursuit of profits, usually employing the slogan of "profits over policyholders."
Several of these insurance companies, including Allstate, State Farm and Torchmark, employed the consulting firm McKinsey & Company. This consulting firm was hired to help the company raise their bottom line. Once employed, McKinsey helped each company establish a 'three D approach' for handling customers: delay, deny and defend. Insurance companies were taught to deny the claim, delay the payment and do anything to defend against the lawsuit. This approach taught insurance companies the value in using their litigation team to defend against lawsuits brought upon because of not paying claims.
"Profits over policyholders" is a slogan used by many of these insurance companies as an approach in handling their business. Basically, insurance companies should do anything possible to gain profits, even at the expense of their policyholders. Many of these companies identified their company goal as earning the maximum amount of return for their shareholders as possible.
Another tactic that many of these insurance companies employ is abandoning of their policyholders. Companies have identified policyholders in hurricane prone areas, Louisiana and Florida, to be more risky policies than others. Companies have become very stingy in their claim payments to policies in these regions evidenced by Hurricane Katrina.
One unfortunate lasting image of Hurricane Katrina involves State Farm and their deceptive ways in avoiding paying claims. An example involves the Nguyen family who lost their home in Hurricane Katrina and whose claim was denied by State Farm. State Farm's own engineers surveyed their damages and concluded the damage was caused by wind. Eye witnesses shared their account that another house was literally picked up and thrown into the Nguyen's home.
State Farm hired other engineers to come to a different conclusion, that the damage was caused by flooding, allowing them to deny the claim. Bob Cochran, a CEO of an engineering firm employed by State Farm to assess Hurricane Katrina damage, was told to alter reports that State Farm did not agree with. This led to ethical issues from Cochran's employees regarding State Farm's position.
We cannot overstate the importance of understanding each policy provision with regards to an insurance company. Many insurance companies trick their policyholders by adding complicated portions to their policies which confuse policyholders. Consultation with an attorney before signing anything not completely understood is highly adviseable.
After reading this report, I am shocked by the practice of leading companies in the insurance industry. I want a company that is reliable and will handle my claim with honesty and speed. None of these insurance companies listed will do that. This report should alert consumers to the danger of working with insurance companies. Policyholders should be very cautious and understand exactly what they are covered for and not covered for.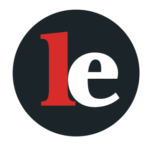 The Legal Examiner and our Affiliate Network strive to be the place you look to for news, context, and more, wherever your life intersects with the law.