Despite safety innovations and public campaigns warning drivers about the dangers of drunk and distracted driving, 40,200 people died in traffic accidents in the U.S. in 2016, a six percent increase.
The estimates, which come from the National Safety Council, indicate that it is the first time since 2007 that more than 40,000 people died in motor vehicle accidents on America's roads in a single year. The 2016 fatality total follows a seven percent increase in 2015, making the two-year increase of 14 percent the largest in more than 50 years.
Why the Increase?
Experts believe that the increase might stem from job growth and low fuel prices, which may have prompted motorists to drive more for both work and leisure. However, safety advocates argue that this is only a partial explanation for the trend because the number of deaths as a percentage of miles driven also increased.
They point out that only 18 states have laws that require both the front and rear occupants of vehicles to wear seat belts, and categorize not wearing them as a primary offense. In 15 states, the failure to buckle up is only a secondary offense, meaning that drivers cannot be ticketed for not wearing a seat belt only if they are pulled over for other violations.
Approximately half of all traffic fatalities involve unbelted occupants, and nearly one-third involve drivers who have been impaired by drugs or alcohol, according to data compiled by the National Highway Traffic Safety Administration.
Data also continues to suggest an increase in distracted driving, even though cars and phones now offer advanced voice control systems and other features intended to be less distractive to drivers. But apps like Facebook, Snapchat, Twitter, and others continue to tempt drivers and draw their eyes off the road.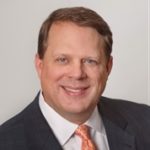 A trial lawyer for over 20 years, Bryan Pope is dedicated to fighting for justice while defending the rights of his clients. Bryan's influence often goes further—helping clients to navigate life-altering events and overwhelming grief. In addition to other areas of practice, Bryan specializes in helping sufferers of CRPS/RSD—a debilitating condition in which his in-depth knowledge enables him to lecture to other lawyers around the nation while also serving as a current chair for a CRPS/RSD organization.