In the first case of its kind in the United States, a San Francisco transplant surgeon will go to trial on one count of felony dependent adult abuse for hastening the death of a comatose patient in order to harvest his organs sooner. Dr. Hootan Roozrokh was sent by his employer as part of the California Transplant Donor Network to perform the transplants after the mother of 26-year-old Ruben Navarro authorized the harvesting of his organs using a DCD, or "Donation After Cardiac Death" transplant procedure. According to the Associated Press Article, this procedure "requires the withdrawal of life support leading to death prior to recovery of organs."
A procedure of this type had never been done and no DCD protocol was in place at the Sierra Vista Regional Medical Center, where Navarro lay comatose from a heart attack prompted by a debilitating neurological disease. The judge issued a ruling this week after a preliminary hearing that described an uncoordinated scene surrounding Navarro's death. While Roozrokh, who was only one year out of an organ transplant fellowship at the time of the 2006 death, is the only person with criminal charges, the judge cited a general lack of experience among everyone involved in the procedure. The organs were not successfully harvested after the procedure.
Witnesses gave mixed accounts on drug dosage and no one kept a chart of medications administered to Navarro in the operating room. California state law prohibits transplant doctors from directing treatment until the potential organ donor is declared dead. An attending physician is supposed to administer and/or prescribe any drugs given to the patient. There wasn't an attending physician available at the medical center at the onset of the surgery and when she did arrive, she was under the impression she was only there to declare the death of Navarro.
It is very unclear exactly why Roozrokh has felony charges, as the article doesn't clearly state what he did to hasten the death of Navarro. It seems as though Navarro may have been taken off life support without pain medication, or had been given medication by Roozrokh despite the state law. Whatever the case, the general lack of experience and organization in the surgery room is something about which to be concerned. How experienced are our doctors and nurses? Are we putting our trust in someone who has only seen a procedure done by another doctor or read about it a textbook?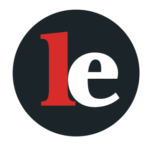 The Legal Examiner and our Affiliate Network strive to be the place you look to for news, context, and more, wherever your life intersects with the law.