A wilderness treatment center has agreed to pay $1.2 million and admit responsibility to settle a lawsuit filed by the parents of a Massachusetts teenager who killed himself while in its care, the parents' lawyers said Tuesday.
Paul and Diana Lewis of East Longmeadow, Mass., sued the Aldredge Academy, also known as the Ayne Institute, in 2002 in Kanawha County Circuit Court alleging negligence and fraud. The couple's 14-year-old son Ryan hanged himself on Feb. 13, 2001, a day after he allegedly told instructors that he had been trying to kill himself, according to the lawsuit.
According to an article in the Boston Globe, the lawsuit also named as defendants L. Jay Mitchell and Lance Wells, the Tucker County center's founders. As part of the settlement, the center, Mitchell and Wells admitted they were "personally responsible for returning Ryan Lewis safely to his parents" and that "they failed in that responsibility," said Jim Lees, a Charleston attorney representing the Lewises.
"This was never ever about money … This was about responsibility, for them accepting responsibility for what they did," Paul Lewis said in a telephone interview.
"It was horrific what happened to Ryan and it never should have happened. It was just completely preventable. Ryan clearly knew he was in trouble. He asked them for help. He begged them for help. They ignored him."
Ryan Lewis was brought by his parents to West Virginia to participate in a three-month program at the center, which offered therapy through outdoor activities like hiking and camping. The center works with young people with problems such as substance abuse and depression.
Paul Lewis said Ryan was suffering from depression and the family decided, after exhausting other resources, to enroll him at the center. He said his son was involved in the decision and believed, as Lewis and his wife did, that it was a good opportunity for him.
"He didn't do anything wrong. He did exactly what he was supposed to do, he asked for help," Paul Lewis said.
Former state Health and Human Resources Secretary Paul Nusbaum ordered the center to close in 2001 following Ryan Lewis' death. Investigators said at the time that the center had no qualified staff and no procedures to handle suicidal children.
The center was fined $5,000 in June 2002 after pleading no contest to charges of child neglect resulting in death.
In August 2002, the center entered into a court-approved agreement with the DHHR to rename itself, evaluate residents within 24 hours of arrival and hire experienced behavioral health staff. The agreement allowed it to reopen and barred Mitchell from being a manager, officer, board member or staff member.
"Part of what we're hoping will come out of this, at least it gives people a difference perspective in looking at this whole industry," Paul Lewis said. "Maybe there is more than is being presented. They really need to do their homework and not rely on somebody to do the process."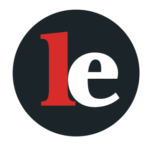 The Legal Examiner and our Affiliate Network strive to be the place you look to for news, context, and more, wherever your life intersects with the law.