According to data compiled by the Federal Motor Carrier Safety Administration (FMCSA), the number of crashes involving large trucks or buses decreased steadily from 95,000 in 2004 to 60,000 in 2009, a decline of 37 percent. However, this decline was followed by an increase of 55 percent from 2009 to 2014.
Why the dramatic increase in trucking accidents?
Reasons Trucking Accidents Happen
Although there are many reasons for trucking accidents, according to the FMCSA, the top 10 factors are as follows:
Brake problems

Traffic flow interruption (congestion, previous crash)

Prescription drug use

Traveling too fast for conditions

Unfamiliarity with roadway

Roadway problems

Required to stop before crash (traffic control device, crosswalk)

Over-the-counter drug use

Inadequate surveillance

Fatigue
Why the Dramatic Increase?
The increase is largely blamed on inexperienced or low-skill drivers, long hours, minimal pay, and a high turnover rate for truckers. The loosening of regulations may also be a contributor.
In the past couple of years, Congress has pursued a number of steps to roll back safety improvements ordered by federal regulators. It has:
Pushed to allow truck drivers to work 82 hours a week, up from 70 hours over eight days, by suspending a rule that drivers take a 34-hour rest break over two nights in order to restart their work week

Discouraged the Federal Motor Carrier Safety Administration from investing in wireless technology designed to improve the monitoring of drivers and their vehicles

Demonstrated its willingness to allow longer and heavier trucks on the road, despite widespread public opposition.
Congress also favors lowering the minimum age for drivers of large trucks that are allowed to travel from state to state to 18, from 21, despite the fact that trucker pay has failed to keep up with inflation since 1980, cutting wages by nearly a third, according to a 2016 report.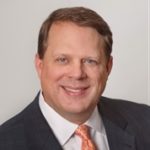 A trial lawyer for over 20 years, Bryan Pope is dedicated to fighting for justice while defending the rights of his clients. Bryan's influence often goes further—helping clients to navigate life-altering events and overwhelming grief. In addition to other areas of practice, Bryan specializes in helping sufferers of CRPS/RSD—a debilitating condition in which his in-depth knowledge enables him to lecture to other lawyers around the nation while also serving as a current chair for a CRPS/RSD organization.