Ward Transport and Logistics Corporation, a trucking company with a fleet of 600 vehicles based in the mid-Atlantic states, decided to implement Netradyne's Driveri platform for a 45-day pilot program in January 2018. After the pilot went well, Ward began installing the systems in 220 trucks across their largest sites in May, and is now ready to expand the cameras to the rest of the fleet, according to a Forbes report.
The reason? The system is increasing driver safety.
How the Netradyne Driveri System Works
The Netradyne Driveri system is designed to capture and analyze every minute of a commercial driver's day, including traffic lights, stop signs, and following distance. High-resolution cameras attached to the truck's windshield face to the left, right, forward, and toward the driver to continually record driving events, with a focus on the positive rather than just the negative. Should an accident occur, images reflected from the mirrors attached to the side of the truck are viewed to determine exactly what happened. The system continually analyzes drivers and sends a notice when a trucker has reached a milestone.
Dean White, one of Ward Transport's drivers, said that within a week of staff being recognized for positive performance, truckers started taking pride in their scores. "The top scoring drivers are listed every week, and we began to have positive competition," he said. According to White, drivers began showing each other their scores and reviewing events occurring the day before, engaging in "real-time feedback."
According to Forbes, within two months of Ward's implementation of the Netradyne system, stop sign events (trucks rolling through stop signs without stopping) had decreased 60 percent throughout the fleet. While many drivers initially looked upon the system negatively, considering it "Big Brother" spying on them, they are now increasingly accepting it as a way to improve their driving performance and increase their focus on safety.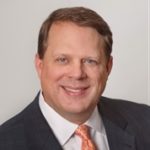 A trial lawyer for over 20 years, Bryan Pope is dedicated to fighting for justice while defending the rights of his clients. Bryan's influence often goes further—helping clients to navigate life-altering events and overwhelming grief. In addition to other areas of practice, Bryan specializes in helping sufferers of CRPS/RSD—a debilitating condition in which his in-depth knowledge enables him to lecture to other lawyers around the nation while also serving as a current chair for a CRPS/RSD organization.