When you are injured at work there are steps you should take in order to insure that your rights and benefits are not harmed as a result of the injury. Taking appropriate action after the injury could not only decrease the imminent danger and pain of the situation, but also pay off in the long run in the form of workers' compensation, insurance pay out, or other settlement.
If you or an employee is injured at work, you must provide the injured worker with first aid or transport to a medical center that can provide first aid. If you are the one injured you should expect your employer to provide these services however if none are available seek them out on your own immediately. After the immediate medical situation is handled, you must collect the company name, contact details, any claim forms if available, and the name of the company's insurer. Also any steps that can allow yourself or the worker injured to return to the job quickly and efficiently once healed will help in the long run to alleviate medical costs to both the injured employee and the employer.
As soon as all of the clerical work is taken care of with the immediate injury, the injured should contact the company's employer within a period of forty eight hours. When contacting an insurer you should provide a complete description of the injury, pertinent information about yourself or the injured worker, and the names of the doctors and hospitals that have treated yourself of the worker. Also if available, forward the claim forms, medical certificates and receipts to the insurer to help your file remain complete with the insurance company.
When a workplace accident occurs, regardless of circumstances surrounding the accident, the injured should contact a legal representative to discuss their claim and possibilities of legal retributions as a result of their claim. When dealing with a workplace injury, you need an attorney that will represent your concerns and needs appropriately. If you have any questions or concerns due to a prior or current workplace injury please feel free to contact: http://www.jrlawfirm.com/reports/types-of-construction-accidents-report.cfm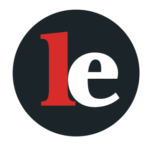 The Legal Examiner and our Affiliate Network strive to be the place you look to for news, context, and more, wherever your life intersects with the law.