A federal judge gave preliminary approval to a class-action settlement between investors and Kmart executives. Shareholders accuse the company of investing 401(k) savings plans in Kmart stock, which became worthless after the company filed for bankruptcy back in 2002. The agreement would pay nearly $11.75 million to those who invested in securities between March, 1999 and May, 2003. An estimated 71,000 people will receive compensation at an average of about $160 per plan participant.
In Detroit, a federal judge gave preliminary approval to a proposed $11.75-million settlement of a class action lawsuit. The lawsuit accuses former Kmart bosses with breaching their fiduciary duty by investing the company's 401(k) plans in now-worthless Kmart stock. The lawsuit alleged that former Kmart CEO Charles Conaway and other former officers and directors breached their fiduciary duty by investing the plans in Kmart stock and misled retirement plan participants about the company's dire financial condition and business prospects in the months leading up to its historic bankruptcy filing.
The actual losses to employees are alleged to be estimated at $26 million to $55 million. Court documents indicate that 401(k) participants who held stock in the plans will only recoup 20% to 40% of their losses. Nonetheless, U.S. District Judge Avern Cohn in Detroit approved the proposed settlement. He did so after a court-appointed fiduciary, Theodore St. Antoine (a University of Michigan law professor), concluded that the settlement was fair, adequate and reasonable given the prospects of waging and winning a complicated legal battle. Plaintiffs' lawyers Glen Connor of Birmingham and Mary Ellen Gurewitz of Detroit Connor and Gurewitz said the settlement is the best deal they could negotiate, given the former Kmart's available resources.
Plaintiffs' lawyers said the average settlement will be $162 per plan participant. The most anyone would receive is $37,000 based on the number of shares they held, lawyers said. The plaintiffs' lawyers have requested 10% of the settlement — $1.17 million — for attorney fees, plus up to $250,000 for settlement fees and costs.
The court documents say 71,000 people held Kmart stock in the plans from March 15, 1999, through May 6, 2003, the day Kmart emerged from bankruptcy protection as a new company, Kmart Holdings Corp., and the old stock was canceled. Kmart filed for bankruptcy protection in January 2002. In May 2005, Kmart merged with Sears, Roebuck and Co.
There is still a hearing scheduled for 10 a.m. May 22 to decide whether to finalize the settlement. This is referred to as a fairness hearing. Between now and then, plaintiffs' lawyers Glen Connor of Birmingham and Mary Ellen Gurewitz of Detroit are to notify class members about the tentative settlement by U.S. mail and newspaper ads. Participants should receive letters by early April, Gurewitz said Wednesday. Objecting class members must file written objections with Cohn at least seven days before the May 22 settlement hearing.
The $11.75-million settlement is to be paid from a $25-million insurance policy for Kmart's former officers and board members.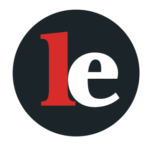 The Legal Examiner and our Affiliate Network strive to be the place you look to for news, context, and more, wherever your life intersects with the law.