A welding products worker sued his former employer for his debilitating neurological damages, including his Parkinson's disease. He claims that his employers were negligent and should be found liable because they failed to warn him of the dangers associated with exposure to magnesium and for not providing him with fume extraction systems in the workplace. Suits such as these are becoming more prevalent as the public learns that the companies that employed hard working men and women like this plaintiff knew of the inherent health hazards yet failed to take any action to proect its workers.
Welding products cause emissions of fumes that contain manganese that is recognized to cause central nervous damage.
According to the complaint filed in Illinois,
…The defendants acted with the intent to conceal the health hazards of welding fumes, and specifically manganese, knowing that their studies, publications, specifications and standards would be adopted and relied upon by manufacturers, sellers, large consumers of welding products and equipment, and governmental agencies as the authoritative source for warnings, instructions, and precautionary measures printed on product labels and otherwise distributed in the stream of commerce…
At least one appeals court has upheld a jury award thus confirming the scientific basis and the causal connection between the hazards associated with welding fumes and the injuries caused such fumes. In December 2005, an appeals court affirmed a 1 million dollar jury verdict in favor of a man who claimed his Parkinson's was caused to exposure from manganese in welding rods.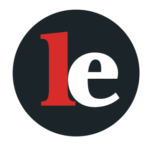 The Legal Examiner and our Affiliate Network strive to be the place you look to for news, context, and more, wherever your life intersects with the law.